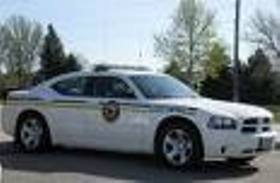 VALLEY CITY, N.D. (NewsDakota.com) – A Fort Ransom, ND man faces a number of charges after he led law enforcement on a chase Friday, November 20th from Kathryn, ND to Valley City.
North Dakota Highway Patrol Captain Bryan Niewind said the driver, 49 year-old Kevin Anderson attempted to strike several vehicles head-on causing those motorists to make evasive maneuvers to avoid collisions.
Niewind said Kevin Anderson faces a number of charges.
Niewind said Anderson was arrested after officers deployed a pit maneuver along Winter Show Road in Valley City to stop the vehicle. The Highway Patrol was assisted by the Barnes County Sheriff's Department and the Valley City Police Department.
The full interview with Captain Niewind is available below.