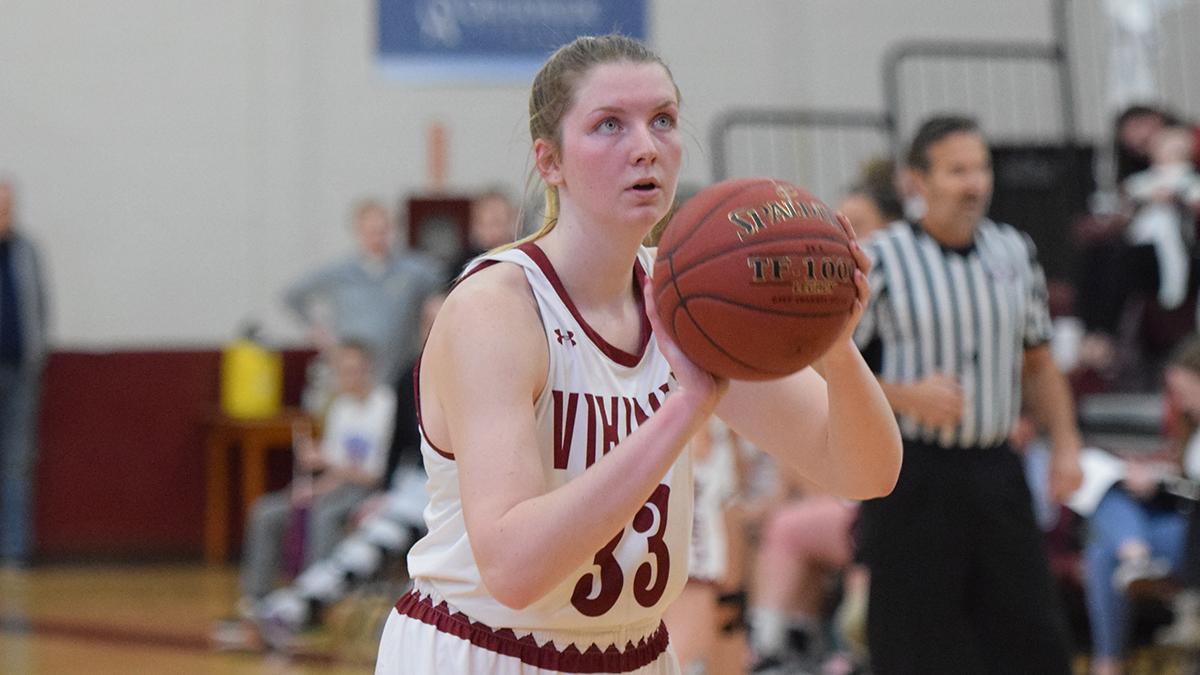 MADISON, S.D.(vcsuvikings.com) – The Valley City State women's basketball team opened its season with a 57-37 victory over Presentation College Friday night.
Macey Kvilvang's 17 points and nine rebounds paced the Vikings in its season opener at the Dakota Clash Classic. Adriana Torres added a double-double with 10 points and 12 rebounds Friday while Maara Nelson and junior transfer Emma Nielsen each added eight points.
Valley City State is now 1-0 this season. Presentation College falls to 1-8 overall. The Viking win comes after multiple games were canceled or postponed.
"I admire the heart that these young women played with considering the circumstances they have been through this past month," said head coach Vanessa Johnson. "It wasn't pretty, but they showed grit and determination and for that I couldn't be prouder. It felt good to get back on the floor as a team and compete!"
The Vikings started out slow, scoring just eight points in the first quarter as Presentation led 14-8 at the break. Valley City State heated up in the second quarter, taking a 9-2 run capped by a three-pointer from Kvilvang to take over the lead at 17-16. The Vikings continued to expand their lead as they held a 25-21 advantage at halftime.
A three-pointer from Dani Schwanke opened the third quarter, leading to a 12-4 Viking run. The Saints began to inch closer, taking a 9-2 run of their own to get within five points at 39-34. The Vikings held the Saints to just three points in the fourth quarter though as they secured the season-opening victory 57-37.
Valley City State shot 39 percent from the field (22-56), 38 percent from the three-point line (6-16), and 58 percent on free throws (7-12). Presentation shot 25 percent from the field (15-60), 11 percent on three-pointers (2-18), and 50 percent on free throws (5-10). Valley City State also out rebounded the Saints, 47-38.
UP NEXT: Valley City State closes out play at the Dakota Clash Classic on Saturday with a game against Dakota State at 4 p.m.