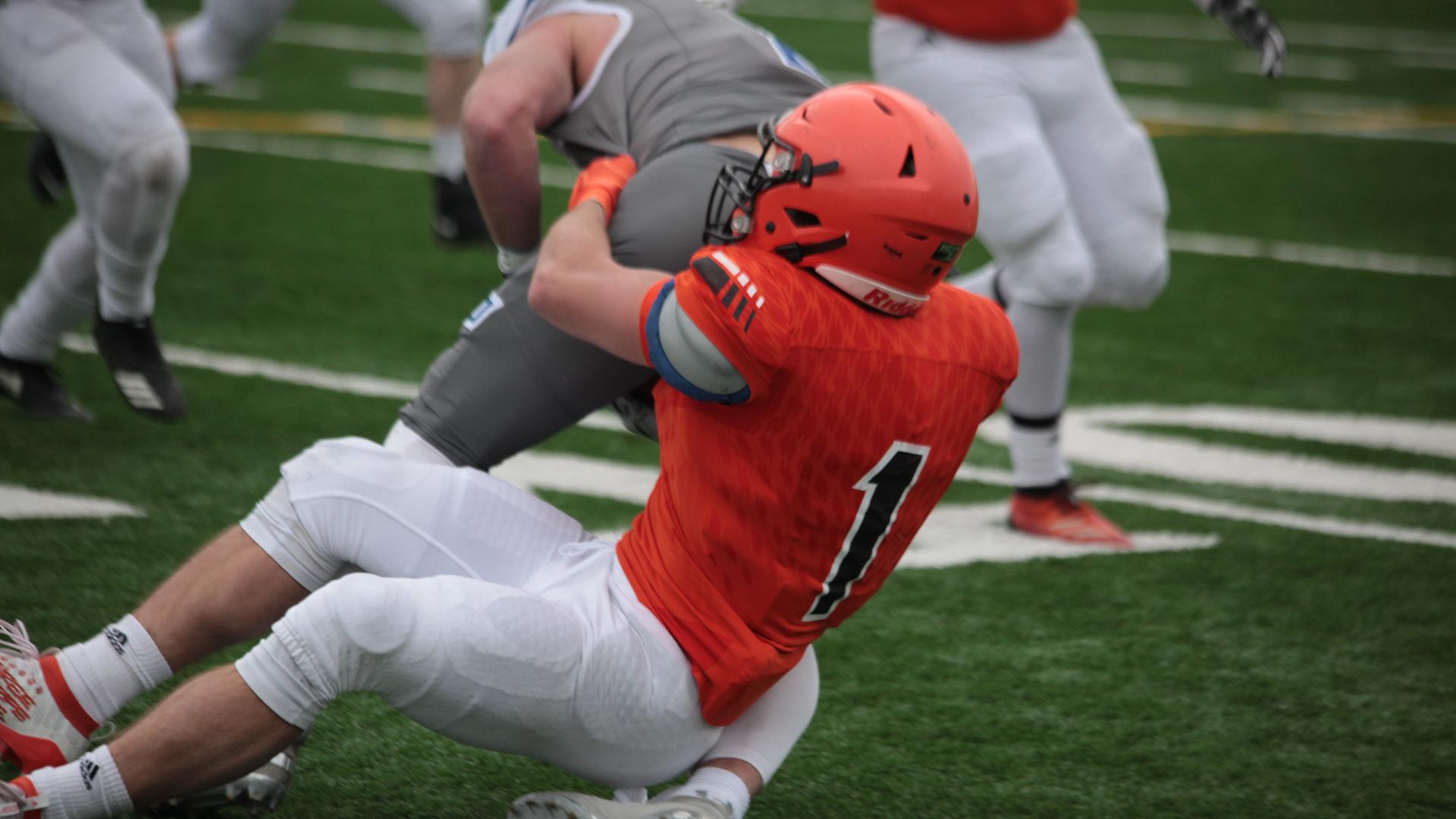 ORANGE CITY, I.A. (jimmiepride.com) -The Northwestern College Red Raiders proved to be a formidable opponent for the University of Jamestown football team, defeating the Jimmies 49-0 Monday night in Orange City.
Tyson Kooima tossed three first-half touchdown passes to Shane Solberg, staking the Raiders (8-1) to a 21-0 halftime lead.
Kooima's fourth scoring pass came on the opening drive of the third quarter. On the next possession, the Raider special teams blocked a Jimmie punt and recovered it for a touchdown, then Logan Meyer added a one-yard touchdown run to make it 42-0 after three quarters.
Blake Fryar scored from three yards out for Northwestern's final touchdown.
UJ's two longest drives of the game were for 50 yards in the third quarter and 58 yards in the fourth quarter.
Down 35-0 and facing 4th-and-11 on their own 43 midway through the third quarter, Jamestown executed a fake punt to perfection as Izaak Myles found Parker Hager downfield for 37 yards, the largest gain of the night for UJ. Josiah Cage broke free for a 34-yard run in the fourth.
The Jimmies (1-7) were held to 150 yards of total offense, with 80 coming through the air and 70 on the ground. Cage finished with a team-high 65 yards rushing. Javon Bowie caught a pair of passes while Nick Davis added a 23-yard grab.
Jordan Olson led the defense with eight total stops, including five solo. Aaron Mack registered the Jimmies' only sack of the game while Ross Monson and Paul Vandal each forced a fumble.