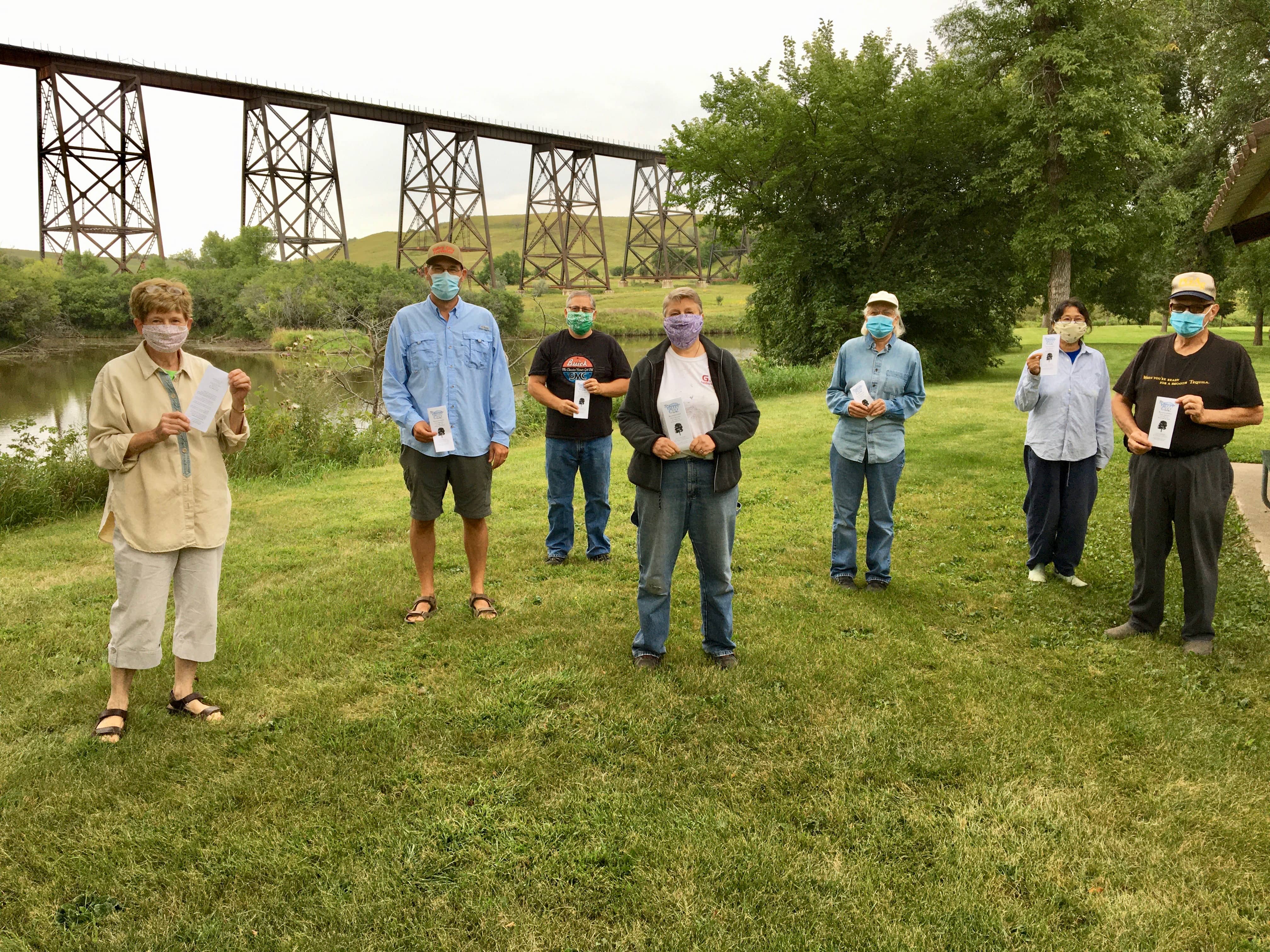 VALLEY CITY, N.D. (NewsDakota.com) – The annual meeting of the Valley City Beautification Committee was held earlier this fall. The committee is made up of volunteers that plant and care for trees and shrubs in Valley City.  The city allocates out a small budget for supplies which can include purchasing a limited number of trees that the committee plants. The committee has written numerous grants over the years planting more than 1000 trees in the community.
Dr. Bob Anderson, VCSU professor and also the city forester in the summer reported that he has updated the Recommended Tree Species brochure that was originally written by the Beautification Committee. It describes various tress that are suitable for boulevards and yards in our geographical area. It is available to anyone free of charge at city hall.
Two years ago Dick Monson donated 36 oak tree seedlings which the committee planted between 4th Street and Viking Drive Southwest.  Becky Heise has been caring for these trees and reported only 3 trees cut down by beavers last year, with Chris and Alicia Hoffarth donating replacements.
Jay Cink has been working with Eagles volunteers to improve the grounds at the Eagles on the riverside.  Madeline Luke reported on progress at the Hi-Line Orchard.  Numerous volunteers, including two day cares and a preschool plus a 4-H club, and many adults have come to weed the orchard and pick berries which include honey berries, gooseberries, black currants, red currants, choke cherries and sand cherries.
Bobby Koepplin has been working with Dick Monson and the ND Ag Department on a project west of town planting an orchard and pollinator garden. Up to 56 fruit trees and 12 berry bushes were planted. Dick Monson has also planted 150 oak trees in the area.
The Beautification Committee put in 259 volunteer hours this year.  In addition the Hi-Line Orchard Committee put in 420 volunteer hours…all in making Valley City more beautiful.
If anyone would like to volunteer for this committee, please contact Sharon Buhr, chair at 840-0973.
Feature photo: Valley City Beautification Committee members are holding up the newly revised Recommended Tree Species Brochure available to anyone at city hall. Members pictured are (left to right) Sharon Buhr, Dr. Bob Anderson, Randy Grueneich, Becky Heise, Mary Ann Vig, Madeline Luke and Jay Cink. Not pictured:  Bobby Koepplin.