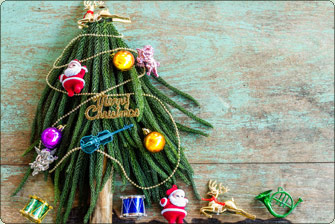 CARRINGTON, N.D. (NewsDakota.com) – Foster County's Angel Tree program is underway this holiday season.
Kristin Larson, part of the Angel Tree program, says Foster County Public Health has held the program for several years.
Larson says individuals can pick out an "angel" and purchase a gift appropriate to the child's age and gender, then return the unwrapped gift with the Angel ID number and return it to the Public Health Office.
Larson says those who may not want to shop are welcome to also make a difference with a donation.
Larson says support for the project and program has been very successful over the its history.
If you'd like to adopt an angel for this holiday season, click here.
You're asked to sign up, shop, and return the items by December 7th at Noon to the Public Health Office. You can also call 701-652-3087 if you need assistance or have any questions.
Listen to a full interview with Kristin Larson below: