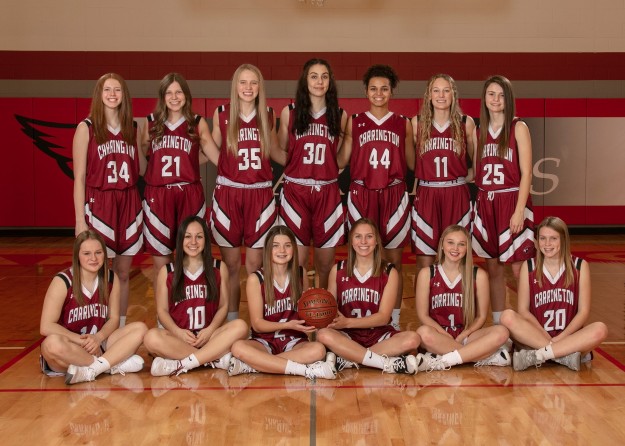 LEAL, N.D. (NewsDakota.com) Sydnie Grager and Hannah Hagel led the way for the Cardinals scoring 15 points each as they cruise to a 55-18 victory over the Barnes County North Bison Monday night in Class B District 5 girls basketball. Carrington improves to 2-0 in D5 and 7-2 overall, BCN drops to 0-2 in D5 and 0-8 overall.
The Cardinals led 37-6 at the break and 51-12 after three, so the fourth quarter had the running clock. Ashley McFadgen led the way for the Bison with nine.
Next up for No. 10 Carrington will be at No. 1 Central Cass on Thursday for a girls and boys double header. Girls at 6pm, boys game to follow on KDAK.