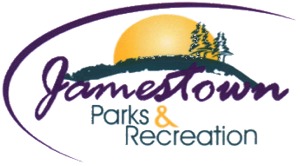 JAMESTOWN, N.D. (NewsDakota.com) – The Jamestown Parks & Recreation Department passed a new ordinance prohibiting smoking at properties owned or managed by the organization.
The vote held Monday was passed 3-2 with Chairperson Mindi Schmitz, Mike Soulis, and Mark Ukestad voting in favor. Members Ron Olson and Mike Landscoot voted in opposition.
The ordinance will go into effect three days after the official publication of the ordinance. Previously, the park district prohibited smoking in buildings it operated. This new version expands the rule to outdoor areas such as parks, playgrounds, fields, golf course, walking and hiking trails, and parking lots.
There is currently no penalty for tobacco use built into the ordinance. The commission plans to install signage and increase public education about the ordinance.
Another ordinance passed by Jamestown Parks and Recreation to close all property from 10:30 PM to 5 AM each day. The hope is to limit vandalism in the parks. This would have an exemption for people participating in an event organized by the district that may go longer than the 10:30 PM close time.
Ordinances are set to go into effect by January 19th.