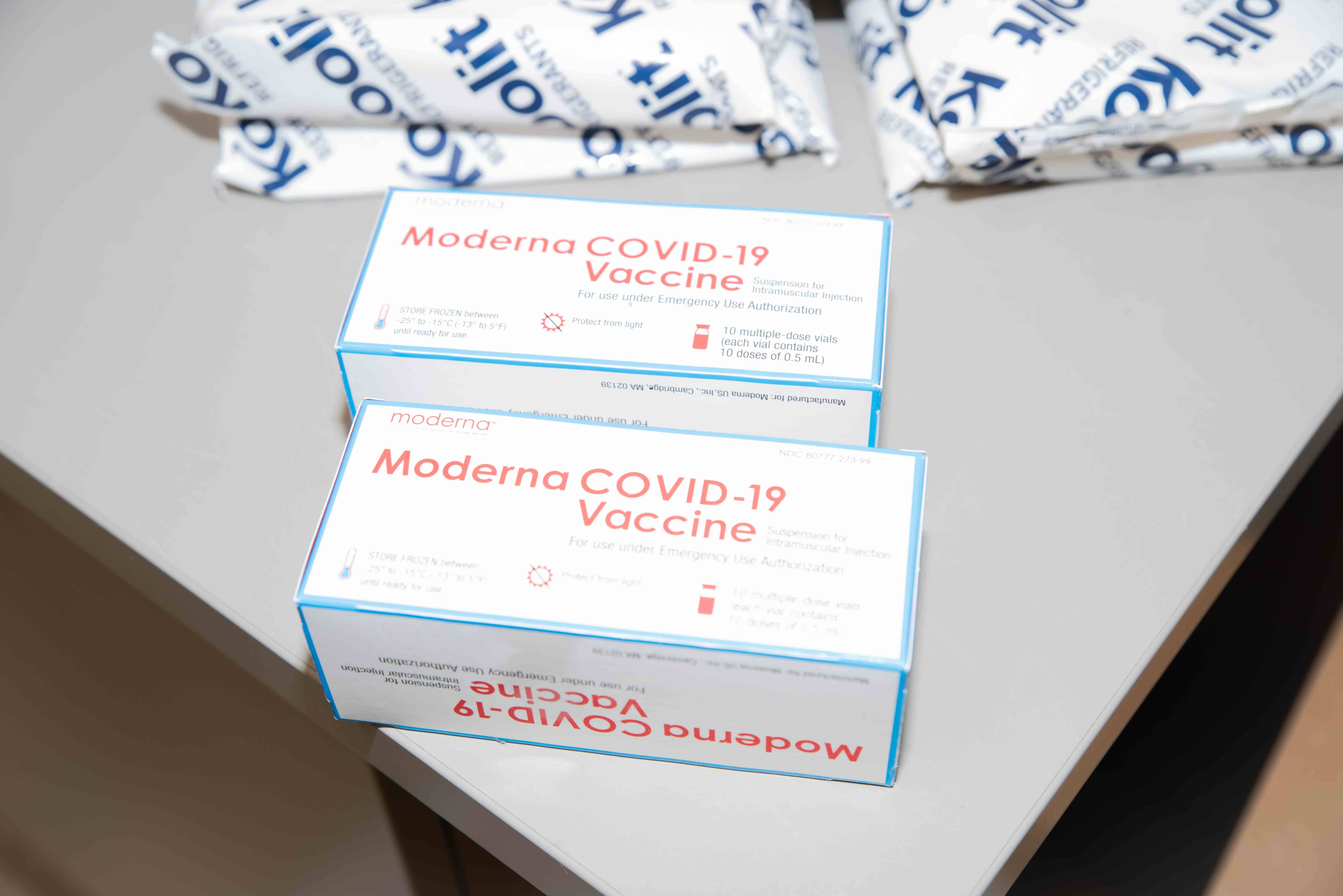 Photo courtesy: JRMC
JAMESTOWN, N.D. (CVHD) – Central Valley Health District (CVHD) has provided an update regarding COVID-19 vaccine distribution in Stutsman and Logan counties.
This week, CVHD finished vaccinating those in priority group Phase 1A, including healthcare workers, first responders, and long term care staff and residents.  Priority groups were determined by the North Dakota COVID-19 Vaccination Ethics Committee.
Despite changes with vaccination distribution changes nationally, North Dakota has not changed its distribution plan at this time.  Robin Iszler, Unit Administrator, stated "vaccine doses continue to be very limited.  North Dakota receives approximately 10,000 doses per week to be split up throughout the state."  CVHD is working with area clinics and pharmacies in our community to distribute the vaccine.
To date, 1,448 doses have been administered in Stutsman County.  Central Valley Health has administered 678 doses.  To view the North Dakota vaccine dashboard, visit https://www.health.nd.gov/covid19vaccine/dashboard.
CVHD has now began to transition into the next priority group, Phase 1B, specifically those persons age 75 and older.  We encourage individuals 75 and older interested in the COVID vaccine to get complete our Phase 1A/1B Vaccination Interest Survey located on our website www.centralvalleyhealth.org.  Completing the survey does not register participants for an appointment, rather collects information for participants to be contacted with upcoming vaccine clinic information.
"We know that there is a lot of interest in the vaccine and we encourage the public to continue to be patient while waiting for your turn to be vaccinated," says Iszler.
For the most up-to-date information on the COVID vaccine, follow Central Valley Health on Facebook.
Stutsman/Logan County Vaccination Interest Survey: https://www.surveymonkey.com/r/VaccineInterestCVHD