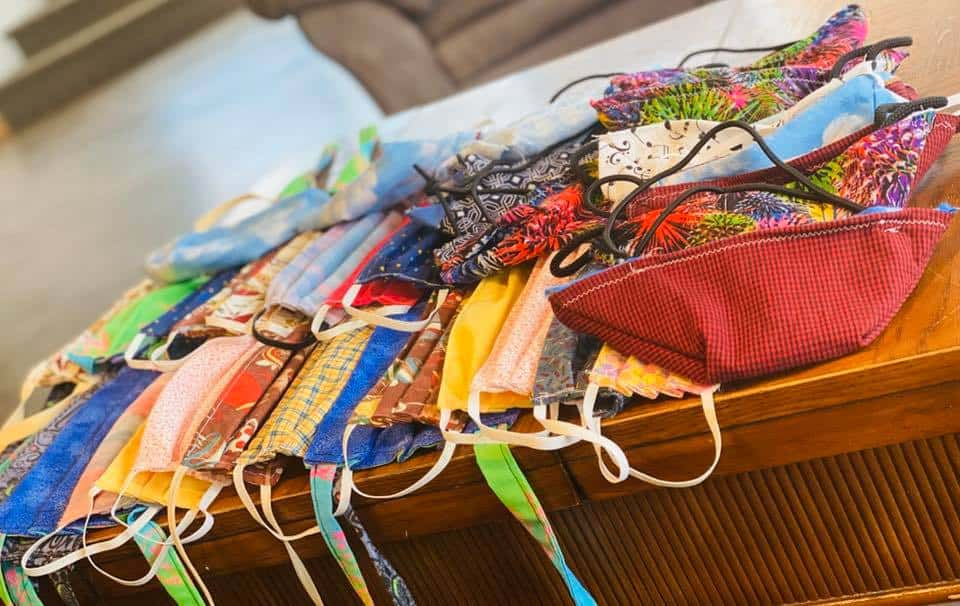 Photo: Jamestown Area Ambulance
JAMESTOWN, N.D. (NewsDakota.com) – While Governor Doug Burgum's executive order lifted the statewide mask requirement beginning today, the City of Jamestown will continue their city wide mandate.
Mayor Dwaine Heinrich reports the city mandate will stay in place until further notice.
"The fact that the state mask mandate went away does not affect our local mandate for public facing employees," Mayor Heinrich stated. "The city mandate stays in place until the emergency is over or otherwise cancelled by the city council."
As of Monday, January 18th, Stutsman County has 27 active COVID-19 cases. The county reached a peak of 525 active cases on November 17th, 2020. There have been of 3,208 total cases since the pandemic began for Stutsman County with 3,107 recovered and 74 deaths.
"My sincere appreciation to everyone here in Jamestown and Stutsman county for doing their part after everything went south in late October and early November," Mayor Henrich added. "Special thanks to the folks at Central Valley Health as well as all of the medical providers in Jamestown. But, it is also important to recognize the people of Jamestown an Stutsman County that did the right thing after we realized that we were in trouble and more stringent rules and regulations had to be put into place. We want now to remind everyone to stay diligent, just because a mask might not be required doesn't mean that it might be a good idea."
Since mid-November when the state's COVID-19 numbers peaked and the additional mitigation measures were implemented: Active cases have dropped by over 80 percent, from 10,224 to 1,675; Hospitalizations due to COVID-19 have decreased by nearly 74 percent, to 88 hospitalized today; and The state's 14-day test positivity rate is down roughly one-fourth from its peak, at 4.13 percent today, its lowest level since late August.
According to Johns Hopkins University, North Dakota's seven-day positivity rate is now the fourth-lowest rate in the nation, at 4.7 percent.
An executive order that limits capacity for bars, restaurants and event venues has also been modified, moving capacity limits and other ND Smart Restart protocols to guidelines, or recommendations. The statewide risk level will remain at moderate, or yellow.