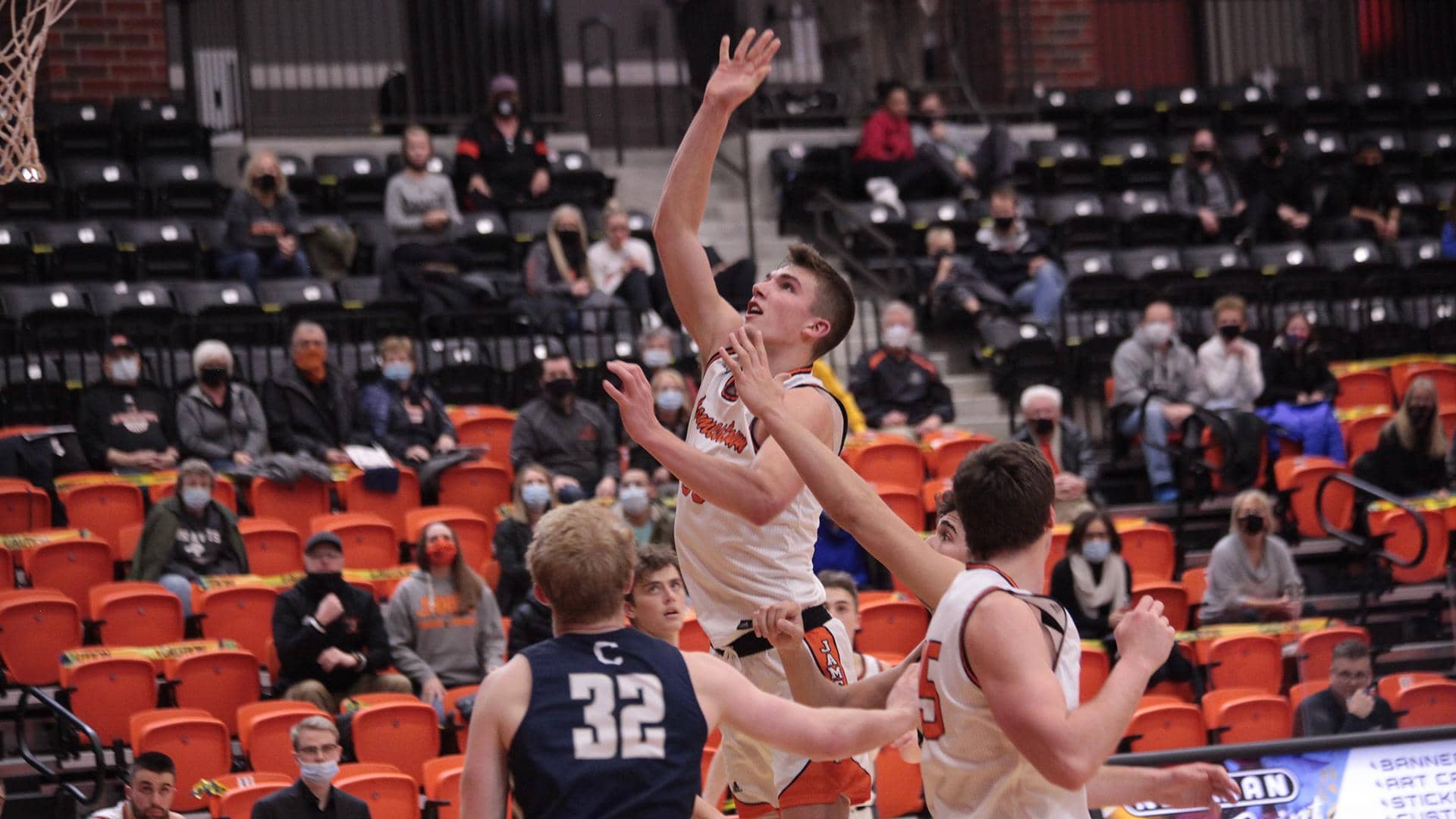 JAMESTOWN, ND. (NewsDakota.com) – The University of Jamestown Jimmies started the second half of action on Wednesday night against #11 Dakota Wesleyan on a 7-0 run, and never relinquished the lead in a 74-66 win.
Sophomore Mason Walters led Jamestown in both points and rebounds, scoring 16 and grabbing 10 boards for his 16th double-double on the year. The Jimmies also got major contributions from Jack Talley and Allante' Pickens, who had 13 and 12 respectively. Senior Brady Birch finished with 10 points.
It was a tightly contested first half, as Jamestown went into the break with a one point lead over the Tigers. After the hot start to the second half, Dakota Wesleyan only brought the game back to a single possesion once. Ace Zorr led the Tigers with 20 points, a career high.
Jamestown shot 57% in the second half, finishing the game at 47.5% in field goal percentage. The Jimmies only turned the ball over nine times, with just three coming in the second half. Dakota Wesleyan had 15 turnovers, and only sot 41% from the floor.
Jamestown is back in action on Saturday afternoon as they take on Mount Marty. The Jimmies girls team will kick off a double header at Harold Newman Arena at noon, with the boys to follow. You can hear all of the action on Jamestown 107.1, as well as Blue Jays hockey and basketball at 3:30 and 7:00.