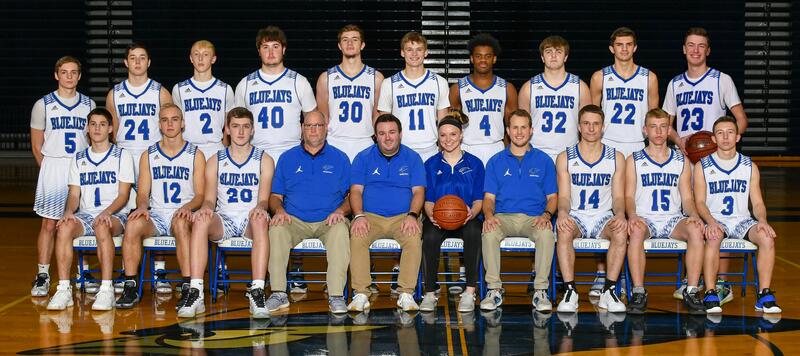 JAMESTOWN, ND. (NewsDakota.com) – This recap was written by Mark McKenzie.
The Blue Jay boys basketball teamed ran its winning streak to seven wins in a row with a 76-56 victory over Turtle Mountain Belcourt Saturday night at Jerry Meyer Arena.
Jamestown was only up by two at half 31-29 but blew it open in the second half outscoring the Braves 45-27.
Senior Carson Lamp led the way with 29,  twenty of those in the second half.
Senior Brooks Carroll hit for 13 and Senior Keith Levin knocked down 12. Senior Shea Carroll forced numerous turnovers that led to easy Blue Jay baskets.
Jamestown improves to 9-2 and the Braves fall to 3-6.
The Blue Jay girls went on the road and picked up an 83-35 win at Belcourt on Saturday. Jamestown improves to 7-4.
Next up, the boys will be at Dickinson on Friday the 29th and the girls will host Dickinson on Saturday, the 30th.