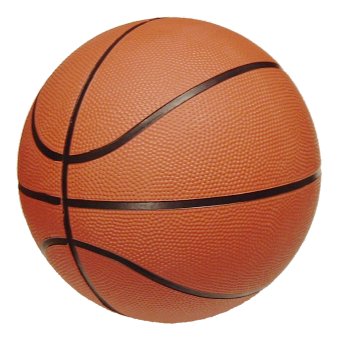 Jamestown, ND (NewsDakota.com) – After the conclusion of the District 5 Girls' Basketball Tournament Monday night, the All-District team and individual awards were announced.
The Carrington Cardinals won the District, while the Oakes Tornadoes came in second.  The LaMoure-Litchville/Marion Loboes finished third and Edgeley-Kulm-Montpelier Rebels fourth, and those teams will advance to the Region 3 Tournament, set to begin Monday February 22nd at the Jamestown Civic Center.
The All-District Team:
Barnes County North Bison – Senior Ashley McFadgen
Carrington Cardinals – Seniors Hannah Hagel and Lexus Page
Edgeley-Kulm-Montpelier Rebels – Freshman Mataeya Mathern
Ellendale Cardinals – Senior Abby Molan
Griggs-Midkota Titans – Sophomore Asia Becherl
LaMoure-Litchville/Marion Loboes – Juniors Molly Musland and Mollie Robbins
Oakes Tornadoes – Senior Sadie Hansen and Sophomore Laikyn Roney
The District 5 Coach of the Year went to Andy Braaten of Carrington.  The Cardinals went undefeated in District play in the regular season on top of winning the tournament.  Adam Schlepp of Kulm, who was the District Tournament Manager, received an honor as District 5 Athletic Director of the Year.
Hansen of Oakes was awarded the District 5 Girls' Basketball Senior Athlete of the Year.  Hansen took over this season as the all-time leading scorer of Oakes girls' basketball, a mark that was set just last year.  She is the only senior on the Tornadoes this year, leading the team to a 5-1 District record this year and a second-place District finish in both the regular season and tournament.
The Region 3 Girls' Tournament starts at 3 pm Monday with four games of action.  The schedule for Monday's games:
3 pm: (#1 Seed District 6) Linton-HMB Lions vs (#4 Seed District 5) Edgeley-Kulm-Montpelier Rebels
4:30 pm: (#2D5) Oakes Tornadoes vs (#3D6) Napoleon-Gackle-Streeter Imperials
6 pm: (#1D5) Carrington Cardinals vs (#4D6) Medina-Pingree-Buchanan Thunder
7:30 pm: (#2D6) Kidder County Wolves vs (#3D5) LaMoure-Litchville/Marion Loboes
The whole tournament will be broadcast on Thunder 98.3 fm and streaming live on newsdakota.com.