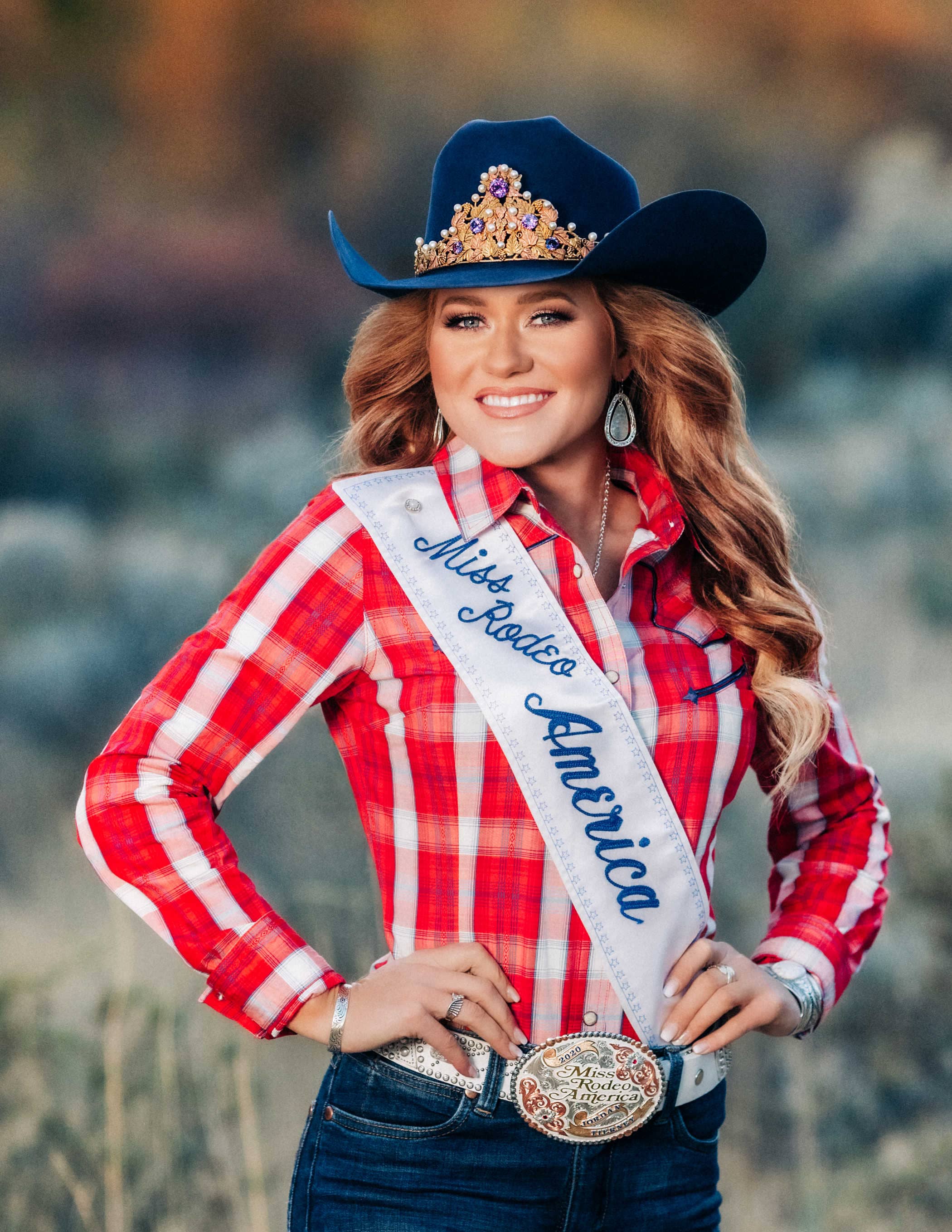 Miss Rodeo America Jordan Tierney
By Ruth Nicolaus
VALLEY CITY, N.D. (NewsDakota.com) – Miss Rodeo America will be at the North Dakota Winter Show.
For the first time in decades, the queen of the professional rodeo scene will be on hand in Valley City to make appearances, ride in the grand entry, sign autographs, and make visits.
Jordan Tierney, Oral, S.D. is the reigning queen. She was crowned the 2020 Miss Rodeo America, and after the pandemic hit, was granted a second year to her reign, because so many rodeos and equine events were canceled last year. She will serve through the end of 2021.
It's an honor to have Miss Rodeo America at the Winter Show, said Tesa Klein, general manager of the show.
"I'm super excited about it," Klein said. "It's not every year that Miss Rodeo America comes from the Dakotas and the Badlands Circuit, and to have a Dakota girl here, in her own backyard, is pretty special."
Tierney will be joined by the NDWS royalty: Miss Rodeo NDWS Lindsey Miller, Flaxton, N.D., Miss Junior Rodeo NDWS Ayla Hovland, Fargo, and Miss NDWS Princess Maysa Hanna, Berthold, N.D.
Other queens will be on hand to participate in NDWS activities. State queens representing North Dakota, South Dakota, Wisconsin, Virginia, Montana, Iowa, and more will be in attendance, as will local and state-wide queens.
Miss Rodeo America Jordan Tierney will be part of the March 11 fashion show and luncheon for the Miss Rodeo NDWS. This year's NDWS pageant will not be held, due to the pandemic, to follow suit with other rodeo queen pageants across the nation, which did not have pageants in 2020. The fashion show and luncheon will be held at the Eagles Club; tickets can be purchased at NDWS, Thrifty White Pharmacy, and NuCara & Central Avenue Pharmacy all of Valley City.
The 84th annual North Dakota Winter Show takes place March 10-14 with a plethora of activities, both daytime and evening. Evening entertainment includes a truck pull on March 10; ranch rodeo on March 11 and pro rodeo performances March 12-13.
More information can be found online at NorthDakotaWinterShow.com or by calling the Winter Show at 701.845.1401.
Rodeo Royalty