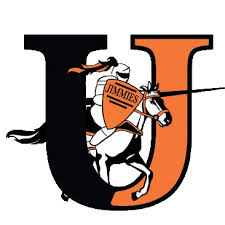 HASTINGS, NE (JimmiePride.com) – The University of Jamestown women's soccer team advanced to the semifinals of the GPAC postseason tournament, winning 2-1 over Hastings College Saturday afternoon.
Jamestown, the fifth seed in the tournament, will play at the top-seeded Chargers on Tuesday at 1 p.m. in Sioux City.
Hastings opened the scoring in the 21st minute on an unassisted goal by Dekota Schubert.
Following a corner kick by Kamryn Fiscus (SO/Yakima, Wash.) in the 38th minute, a scramble for the ball ensued in front of the Hastings goal. Briana Perry (JR/Las Vegas, Nev.) came out with the ball and found Autumn Opperud (JR/Huntington Beach, Calif.), who drew the Jimmies level with her second goal of the season.
The score remained 1-1 until the 56th minute, when a sublime cross from Claire Struble (JR/Murrieta, Calif.) connected on time with a streaking Penelope Hoppe (JR/Temecula, Calif.), and Hoppe headed the ball into the back of the net for the go-ahead and eventual game winner.
UJ's defense allowed just one second half shot on goal, and three for the entire match. Jamestown outshot the Broncos 18-6 overall and 9-3 on target. Alex Nowka (SO/Anchorage, Alaska) made two saves between the sticks for the Jimmies.
Jamestown improves their record to 12-7 and will face the 18th-ranked Chargers for the second time this season. Briar Cliff defeated UJ 3-1 in Sioux City on October 31.