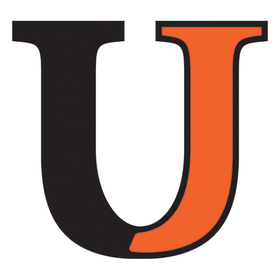 JAMESTOWN, ND. (NewsDakota.com) – The top ranked University of Jamestown Jimmies welcomed #18 Midland University to town on Wednesday night and defeated the Warriors in four sets.
Jamestown used big performances from Jayla Ritter and Corina Huff in the first set to help UJ beat Midland 25-19. The Warriors bounced back in the second set behind Maggie Hiatt to tie the match a one-a-piece heading into set three.
The Jimmies took set three 25-21 before taking down Midland 25-19 in set four to win their 25th match of the season. Kalli Hegerle led Jamestown in kills with 13 on 29 total attacks. Hegerle hit .345 and assisted on two blocks, and Anna Holen finished with double-digit kills at 10. Ritter hit a game-best .438 with eight total kills, and Huff finished the evening hitting above .330 and seven kills.
Four Jimmies finished with 10+ digs, including Sydney Ellingson who had 22 on the night. Jamestown just hit at .150 for the match but held the Warriors to a .113 percentage. Jamestown now sits at 25-1 overall on the year and advances to the GPAC Championship game on Saturday at 2 pm in Harold Newman Arena against Northwestern.