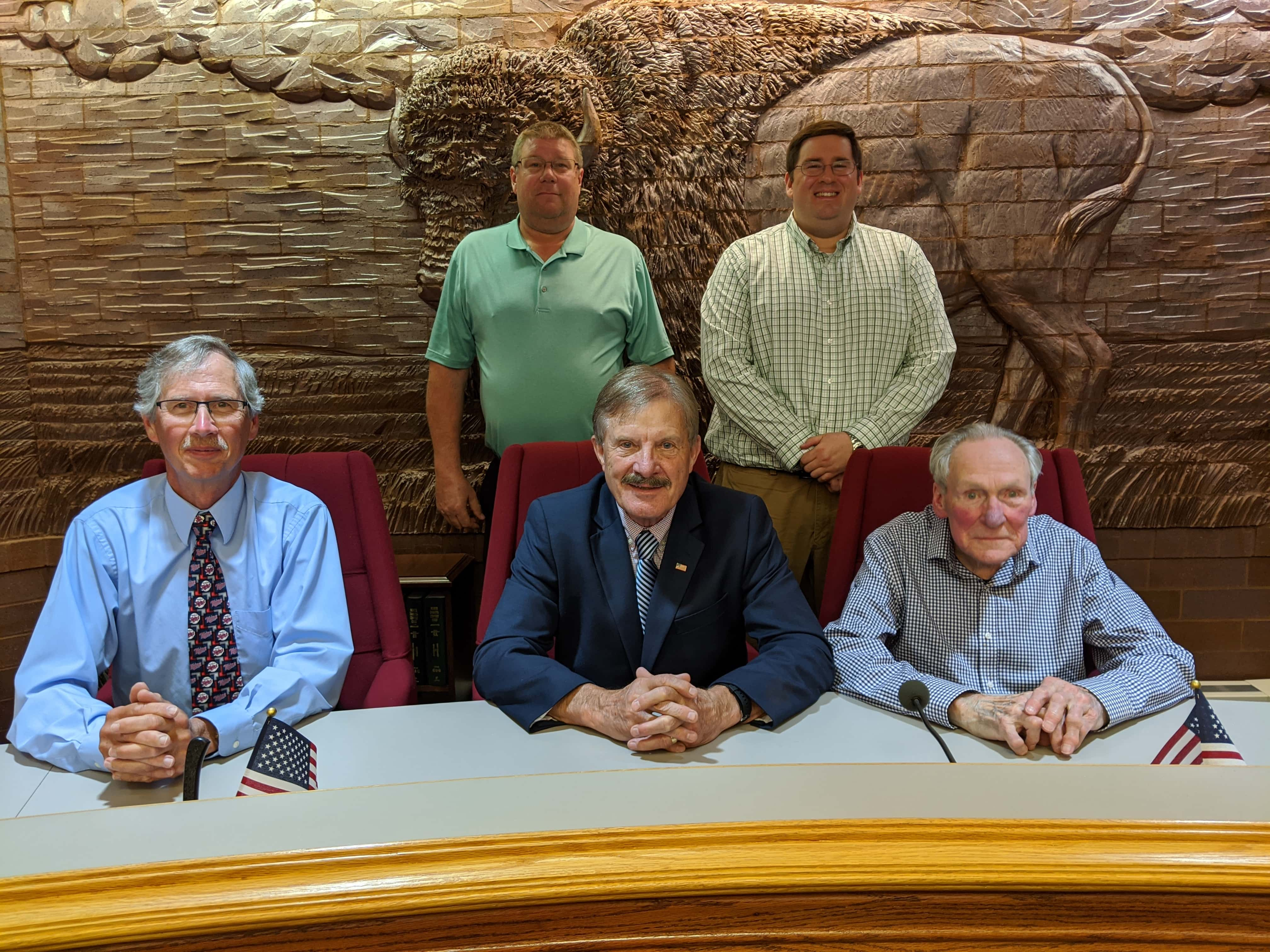 JAMESTOWN, N.D. (NewsDakota.com) – The 2021 Residential Citywide Curbside Cleanup Week is scheduled for Monday, May 10 through Friday, May 14, 2021.
Deputy Auditor Jay Sveum informed the council that the biggest thing that needed to be addressed was finding workers to assist the city crews with the weeklong event.
Sveum says with less staff, it may take a little longer, but credited city crews with their willingness to step up for the week.
Sanitation Foreman Shawn O'Neil added that his crews were ready to work overtime to make the week happen.
With that, Sveum added they are looking for workers to help with the week.
Sveum says those interested can contact the city at jamestownnd.gov or call 701-252-5900.
O'Neil added that they're encouraging residents to read up on what can and can't be accepted during the week before participating in the program.
Residents are asked to place items as close to the curb or shoulder as possible. Materials must be out by 7 AM the morning of your designated cleanup day listed below. These areas are based on residents' street addresses. This is not necessarily the same day as your garbage collection day.
Monday, May 10th- Southeast (SE) section of the City
Tuesday, May 11th- Southwest (SW) section of the City
Wednesday, May 12th- Northwest (NW) section of the City
Thursday, May 13th- Northeast (NE) section of the City
May 10 through May 15 only; the City Baler/Landfill will be open 8:00 a.m. to 6:00 p.m., Monday through Friday, and Saturday 8:00 a.m. to 3:00 p.m. All items left at a property after the City truck collected accepted items, are the responsibility of the property owner to dispose of. Trucks will not return to collect any remaining items. The new bulk item pickup program begins June 1, 2021.
For more information on what is accepted and not accepted for curbside pickup, click here.
You can also visit the city's Departments, Sanitation & Solid Waste or visit the City of Jamestown Facebook page.