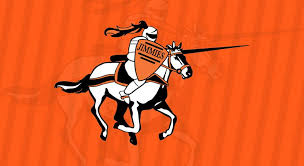 Photos via Jamestown Athletics
JAMESTOWN, ND. (NewsDakota.com) – The University of Jamestown baseball and softball teams ended regular season play this weekend and both teams are now headed into the GPAC postseason tournament.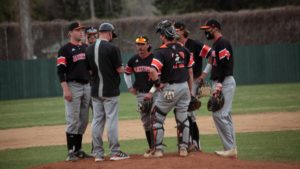 The Jamestown baseball team ended the regular season with a 28-21 overall record and a 13-14 mark in conference play. The Jimmies enter as the #6 seed in the GPAC tournament and will play at Doane University on Thursday at noon against #3 Mount Marty. The Lancers have won all three games played between the two teams so far this season.
Concordia is the #1 overall seed after wrapping up the regular season at 34-9 and 21-7 in the GPAC, securing one of the two automatic bids in the National Tournament for the conference. All games in the GPAC Tournament are nine innings (with no 10-run rule) and the two brackets will be double elimination.  The GPAC title game is a nine-inning contest that will take place on Tuesday, May 11th.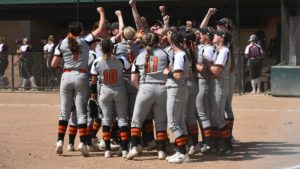 The Jimmie softball team holds the #4 seed in the GPAC tournament and will head to Fremont, Nebraska to take on #5 Northwestern. UJ went 32-12 during the regular season, ending with a 15-7 GPAC record. The Jimmies have victories over #2 University of Science & Arts (OK) and #11 Morningside this year.
Midland finished as the #1 seed in the GPAC, with Morningside taking second. The Warriors have already punched their ticket to the National Tournament, and the winner of the postseason title will take the second guaranteed bid. The GPAC tournament is double elimination with the championship games taking place on Saturday in a best two out of three series starting at 11 am.