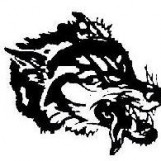 CARRINGTON, N.D. (NewsDakota.com) Senior Ethan Buskness hit a solo homerun, his third of the season, in the home half of the first inning and tied the score at 1-1, but the Loboes took control and outscored the Cardinals 10-1 in the next six innings to get the victory 11-2 in Region 3 High School Baseball Monday afternoon at Carrington City Park. The Cardinals drop to 7-3 overall and 5-2 in R3 play, LLM improves to 7-0 overall and 6-0 in R3 play.
Tate Mart knocked in three runs for the Loboes, going 1-for-3 at the plate with a 2-run double. Garrett Hebl and Cyle Warcken also had two hits each, Hebl knocked in two. The Cardinals had three hits including Buskness's homerun, Michael Clifton and Noah Paulson each had a single. Anthony Hanson picked up the victory, working all seven innings, 103 pitches, two earned runs, 10 strikeouts, three hits and four walks.
Next up for Carrington will be in Park Rive on Friday, they will take on Park River at 11am and Bismarck Shiloh at 1pm, KDAK will broadcast both games.