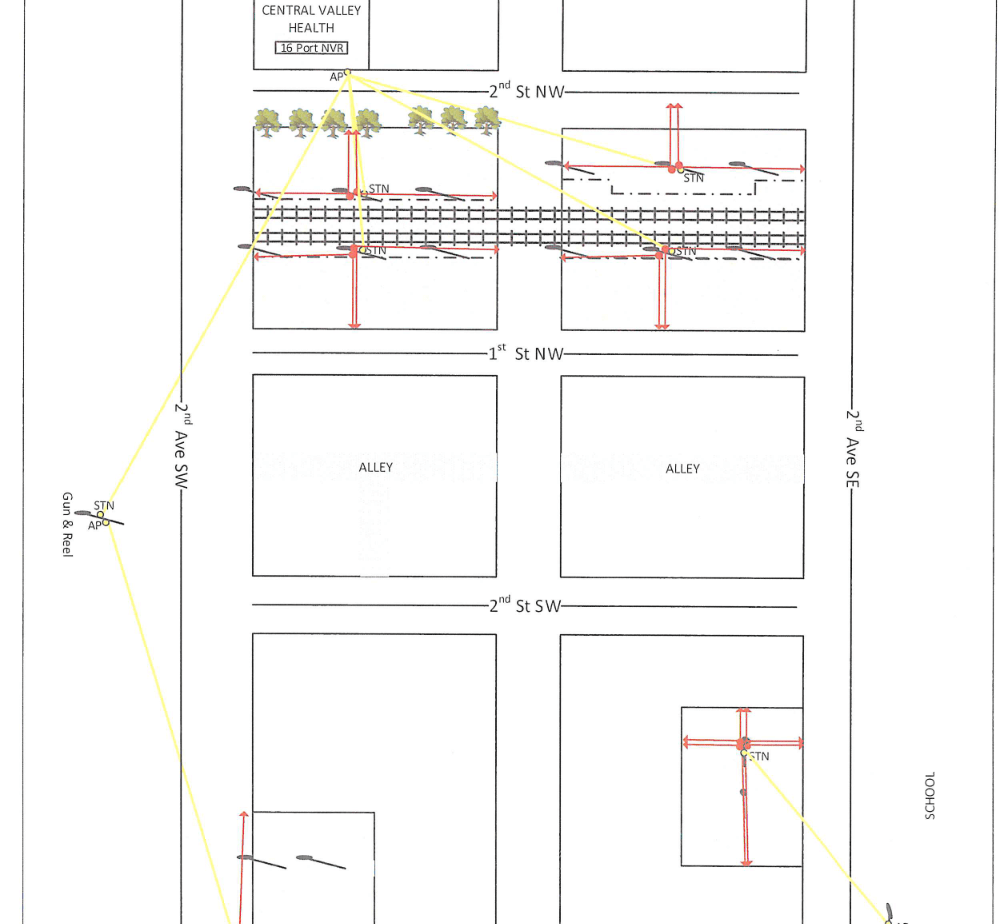 The diagram above shows the coverage of the installed cameras for city lots in Jamestown.
JAMESTOWN, N.D. (NewsDakota.com) – The City of Jamestown has approved a purchase for surveillance cameras for downtown City parking lots.
Jamestown Police Lt. Sid Mann informed the city council that the cameras would be purchased by a grant obtained by Central Valley Health.
Lt. Mann says the system being installed will be similar to others around the city. The grant would fund the installation, cameras, and several years of billing to a certain amount.
He added that the cameras could be used both as a reference for investigations or a live view of the coverage area.
The city approved the purchase of the cameras using the grant funds in the amount of $13,952.