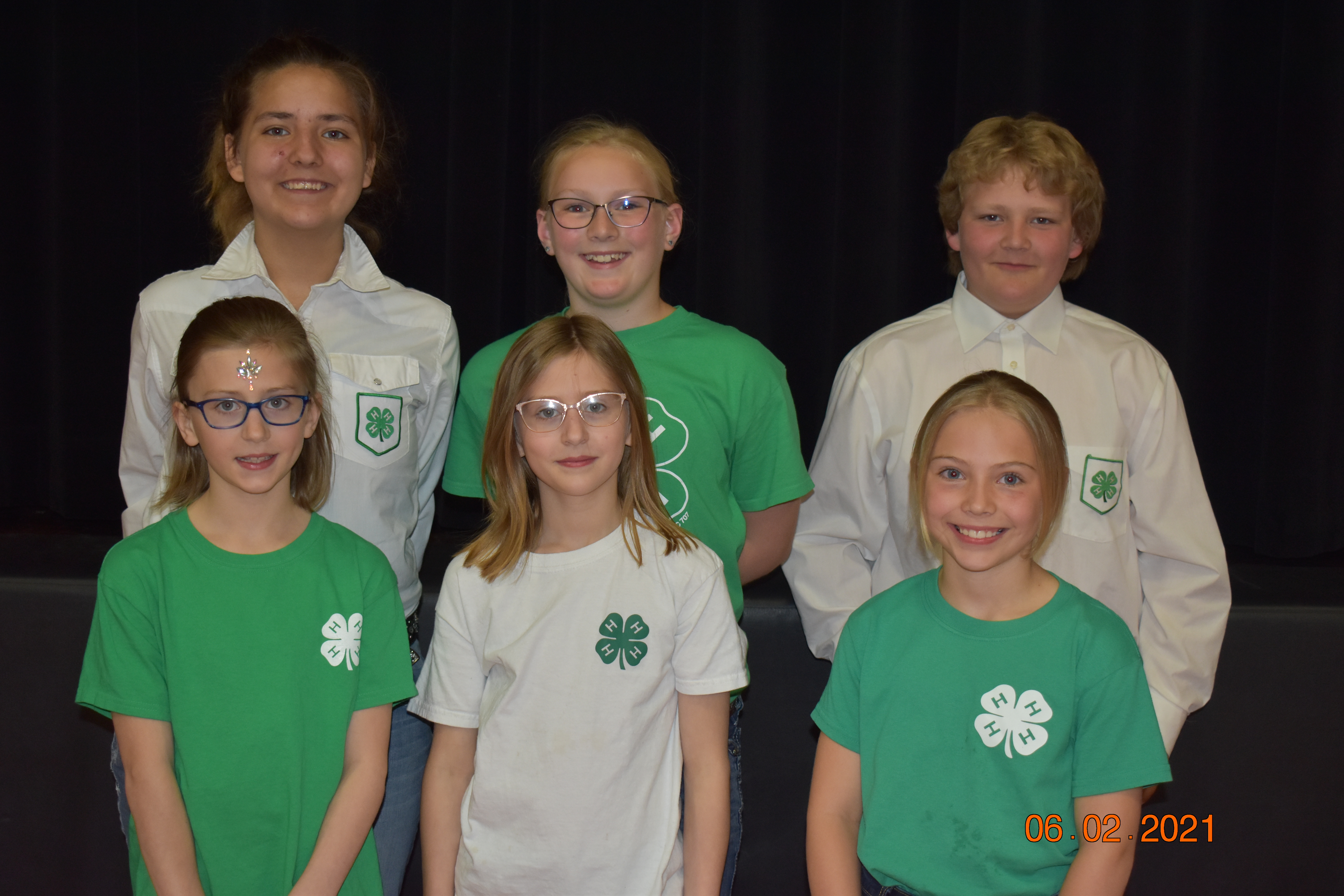 Back row, left to right – Chloe Smith, Emmi Odenbach, Conner Smith. Front left to right – Elizabeth Rittenbach, Annabelle Rittenbach and Reanna Schlecht. Photo: Robin Barnes
Submitted by Robin Barnes
JAMESTOWN, N.D. (NewsDakota.com) – Sheridan County hosted the district communication arts contest on June 2nd in McClusky.
The district is made up of Eddy, Foster, Sheridan, Stutsman and Wells counties. Six of the 25 competitors were from Stutsman County 4-H, and four of them were in two divisions. The grand champion of each of the divisions will be qualified to compete in the state contest at the ND State Fair in Minot on July 25. The senior age group grand champions also earn a tuition free trip to the Extension Youth Conference (EYC) that will be held at NDSU on June 21-24.
Those that won grand and reserve champion at the Stutsman County contest were eligible to enter the district contest.
Grand champions at the district event and qualified to enter one entry at the state contest are: Chloe Smith, senior age group, won Interpretive Reading with 'Harry Potter & The Sorcerer's Stone' and also won in the senior Demonstration with 'Reverse Tie Dye'. This earned her a free trip to EYC and she can enter one of them at the state contest.
Conner Smith, a junior, won in Illustrated Talk with 'Hunt Safe'. If you have any questions about 4-H communication arts, EYC, or 4-H in general, please contact Robin at the NDSU Extension Stutsman County office at 252-9030.