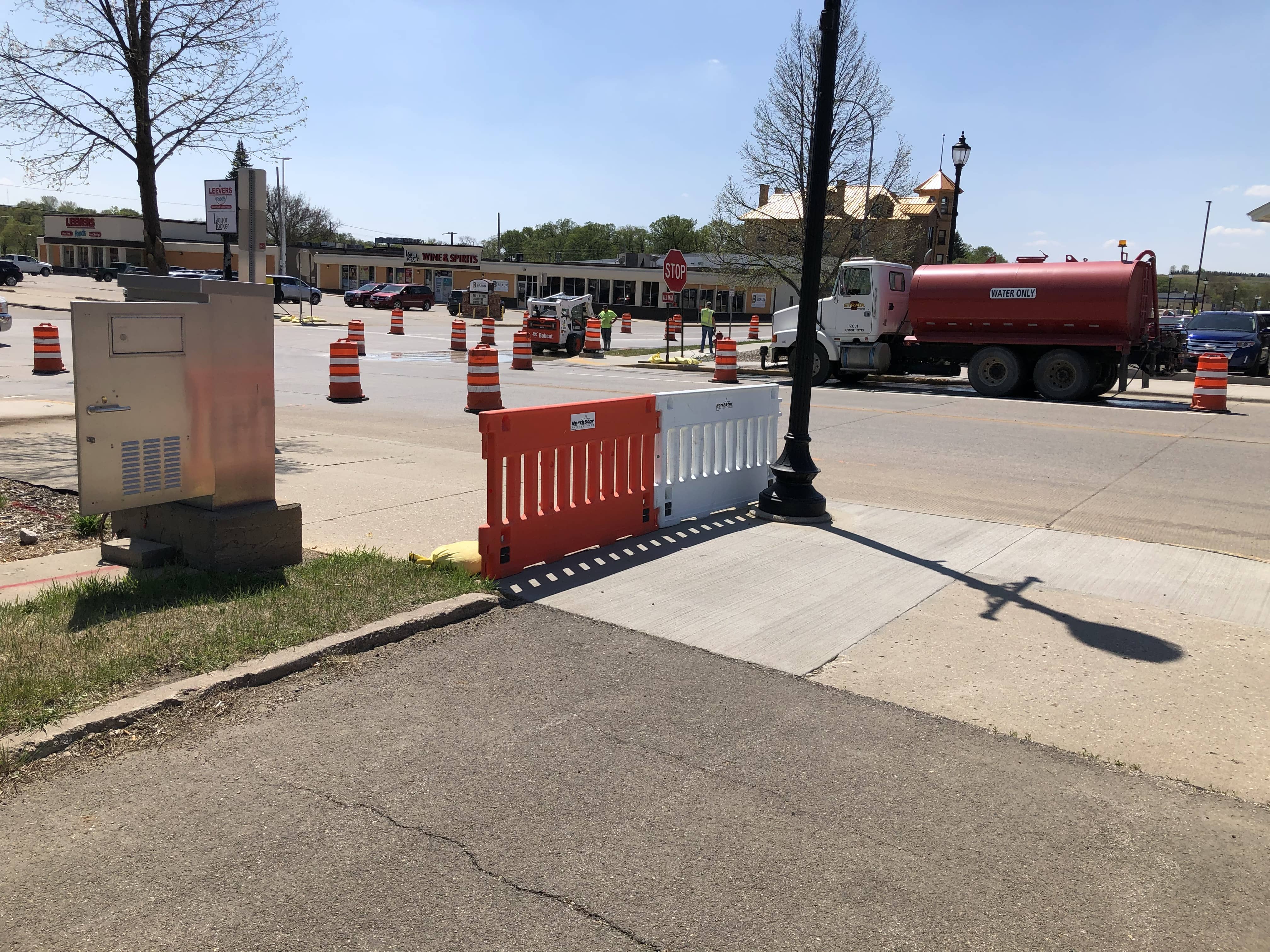 VALLEY CITY, N.D. (NewsDakota.com) – The westbound parking lane closure on Main Street will be extended past 3rd Avenue NE starting Thursday, June 10th. The roadway will be open to traffic.
KLJ Project Manager spokesman Chad Petersen said designated left turn lanes will be removed to allow two-way traffic. Left turn movements will still be permitted. Parking will be permitted on the south side of the street.
Pedestrian traffic will be routed through sidewalk detours utilizing temporary ramps and crossings. Updated maps for all road closures will be posted on the City of Valley City's webpage http://www.valleycity.us/engineers/ when they are taking affect. If you have any questions regarding the project, please contact KLJ at (701)-845-4980.