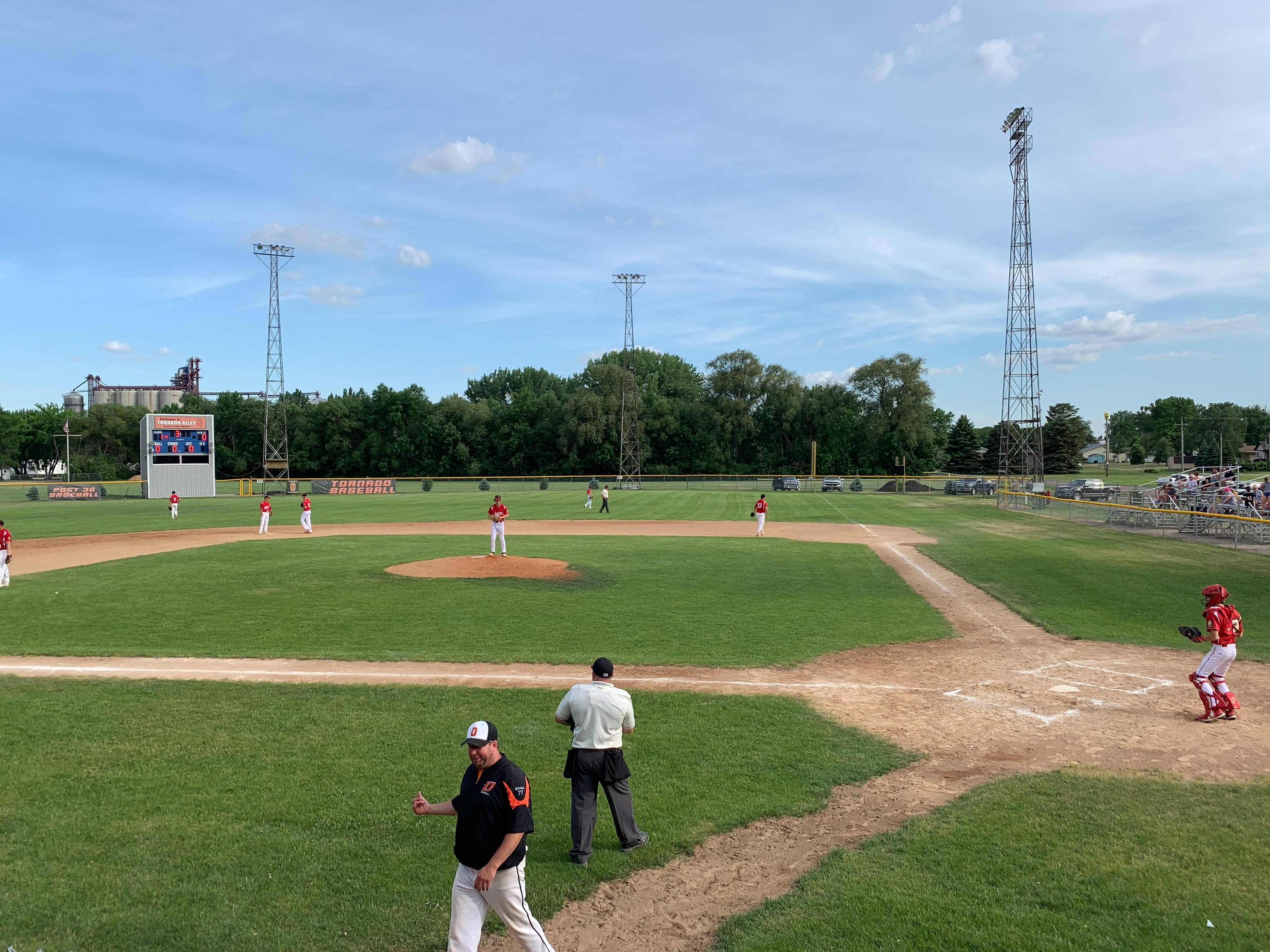 OAKES, ND (NewsDakota.com) – What started out as a pitcher's duel between Lisbon's Jonah Welter and Oakes Brady McKenna quickly turned into an offensive clinic by the Tornados.  Leading the way for Oakes was second baseman Conor Schall who went 4 for 4 at the plate driving in 3 runs and scoring a run himself. Steele Hansen provided some offense as well going 3 for 3 at the dish before leaving in the sixth with an apparent lower-body injury.
The big inning came in the third for the Oakes offense. Already with a 1-0 lead, the offense tattooed the ball to add four runs and inflate their lead to 5-0. Hitters like Howie Neustel, Garret Meehl, and Jaidy Gebhardt did a great job of laying off pitches and driving the ball to the gaps of the ballpark to keep the hitting spree going.
Brady McKenna was on his game on the hill. He goes six strong striking out six, allowing five hits, walking three, and only allowing one earned run. McKenna did a great job mixing in his off-speed pitches with his blazing fastball keeping the Lisbon hitters off balance for a majority of his outing. He gets the win on the young season.