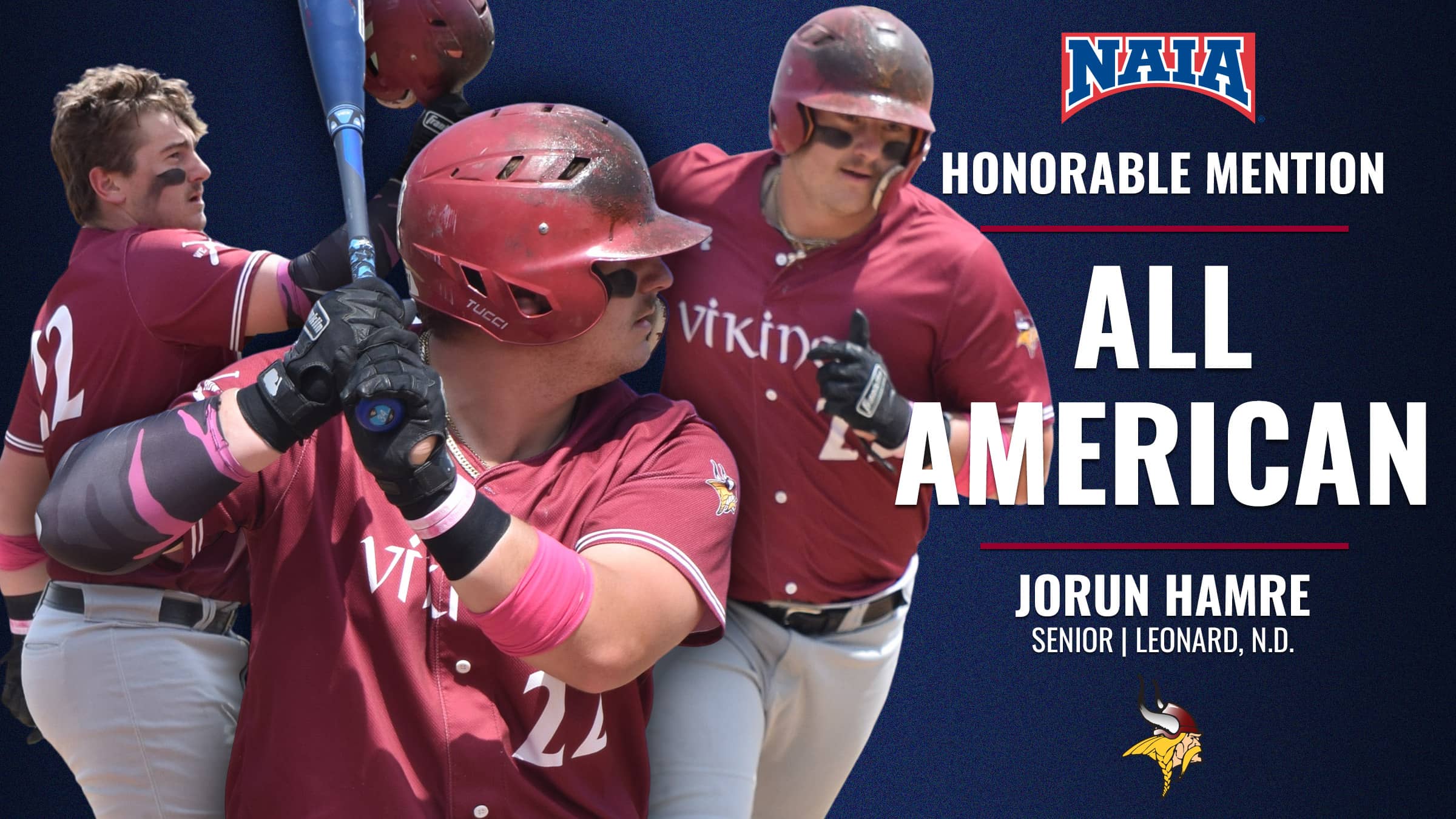 VALLEY CITY, ND (VCSU) – Valley City State University senior Jorun Hamre has been named an Honorable Mention to the NAIA Baseball All-America Teams, the NAIA national office announced Tuesday.
A native of Leonard, N.D., Hamre set a school record with 18 home runs this season and was named the North Star Athletic Association Co-Player of the Year. He is the first Viking baseball player to earn Honorable Mention All-American since Brady Anderson in 2014.
Hamre finished his senior season with a .362 batting average, 18 home runs and 51 RBIs. He slugged .797 on the season and scored 40 runs. He ranked eighth in the nation in home runs per game and ranked 22nd in slugging percentage.
Hamre primarily played first base this season and finished with a .993 fielding percentage, committing just one error all season.