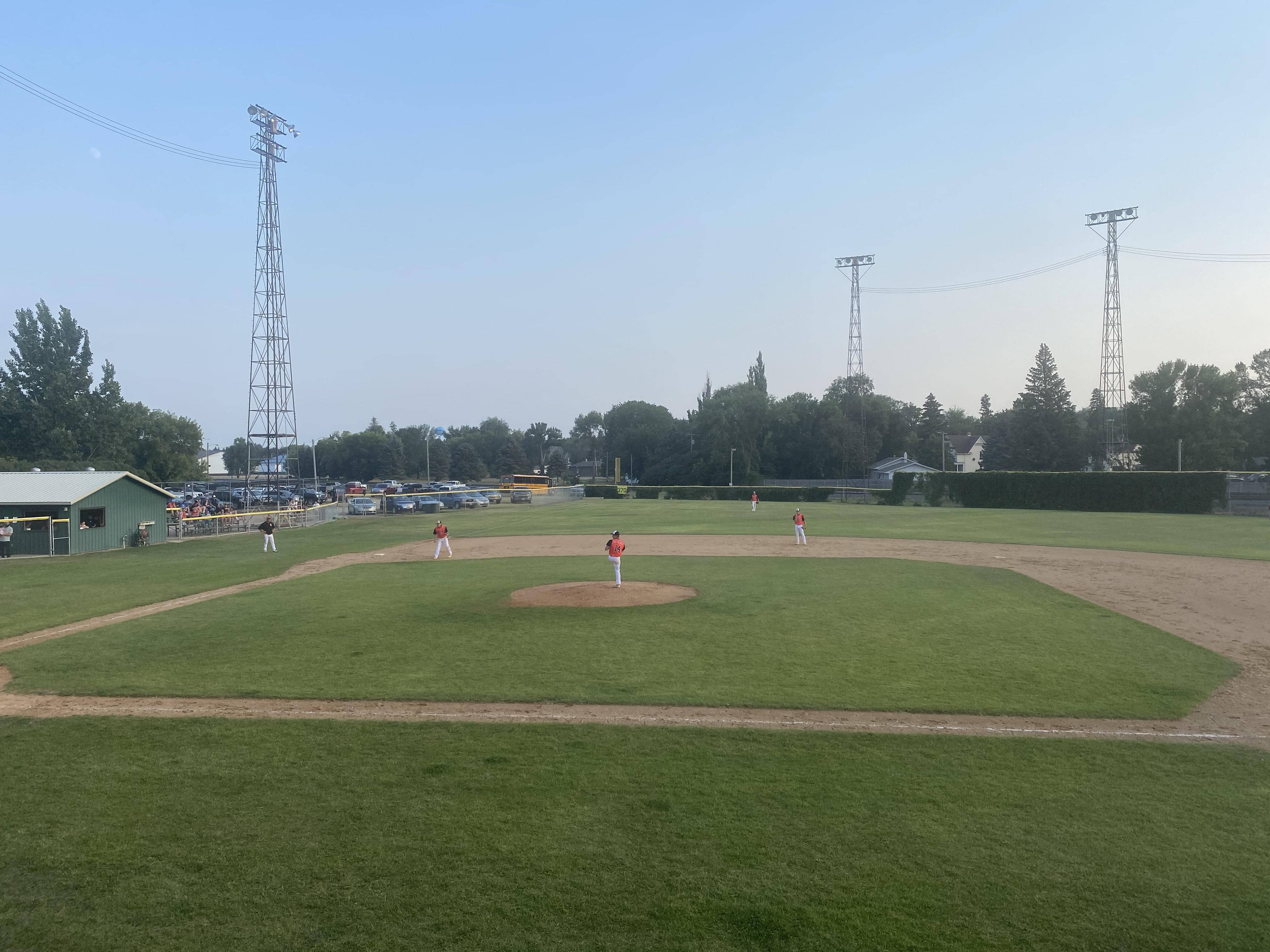 ENDERLIN, N.D. (NewsDakota.com) – Oakes advances to the semifinals of the Class B District 7 Legion Baseball Tournament with a 10-2 win over Enderlin.
They were led by right-handed starting pitcher Fletcher Willprecht who threw over 100 pitches in six innings and struck out fourteen batters. He didn't have a single inning with fewer than two strikeouts. Willprecht also allowed just five hits, two earned runs and three walks.
The bats for Oakes got going early as they put up a 10-spot in the first inning. That would be all the offense they would get, however, as they were able to get some hits sprinkled throughout the game, but they were unable to bring in any more runs.
Lead-off man and second baseman Conor Schall performed well once again as he went 2-3 with a two-RBI double. Willprecht stayed off at the plate as well as he went 2-4 with a two-RBI single and a double. Third baseman Howie Neustel lead the way in hitting for the team as he went 3-4 with an RBI single.
Oakes moves on to play Lisbon at 6:30 p.m. on Tuesday. The two teams split the regular-season series.