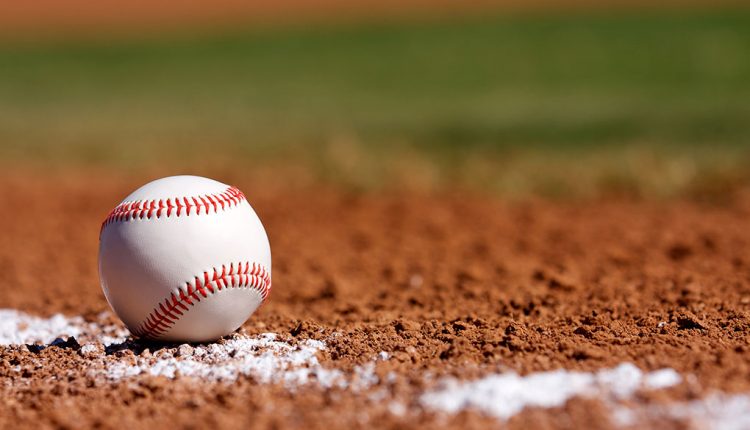 ENDERLIN, N.D. (NewsDakota.com) –
GAME 1
Wishek-0
Lisbon- 2
We got the day started off with a pitchers duel at Hendrickson Field. For the Wishek Rattlers, Trace King pitched 6 innings of great baseball. He only allowed 2 runs, one of them earned, and struck out 4 batters. Unfortunately for King, his offense could not provide him with any run support. For Lisbon, Simon Sveum got the start on the mound and pitched 3 and 2 thirds of no run baseball. While on the mound Simon finished his day with 3 strikeouts. Sveum was only taken out due to reaching the allowable pitch count. Jonah Welter came on in relief and pretty much was a mirror copy of his teammate. Welter went 3 and a third on the bump and did not allow a run while striking out 2. Lisbon offense pushed across a run in the first when Jayden Bittner attempted to steal third, and on an errant throw would come around to score the game's first run. That was all Lisbon would need, however DH Caleb Olson added some insurance in the home half of the 4th inning when he blasted a solo shot over the centerfield fence to give Lisbon the 2-0 lead.
Lisbon would hang on to win by that score.
GAME 2
Wahpeton- 3
Lidgerwood/Hankinson- 12
In game 2 of action on the third day of the tournament things were looking up for Wahpeton as they jumped out to a 3 to nothing lead. While pitching great on the mound, lefty Nich Zach was pulled after only 3 and a third innings on the mound due to his pitch count limit. After he was taken out the bats came alive for LH. The home team would chip away at the 3-0 deficit by scoring 2 runs in the bottom of the fourth inning. They would then push across 5 more runs in the 5th inning to take a 7 to 5 lead. In the home half of the 6th inning Logan Wyum came to the plate with the bases loaded and smashed a grand slam over the fence in left center field to bust the game wide open for Lidgerwood Hankinson. They would add on another run to extend their lead to 12 to 3. LH would go on to win by that score and take on Lisbon in the following game.
GAME 3
Lisbon 4
Lidgerwood/Hankinson 2
Lisbon's four runs in the bottom of the fourth were enough to hold off Lidgerwood/Hankinson as they fight to play another day. Designated hitter Caleb Olson and catcher Jayden Bittner both scored on wild pitches to start the scoring for Lisbon. They followed this with a sac fly from left-fielder Cam Opp and an RBI single from second baseman Simon Sveum. This would be enough of a cushion for right-handed starting pitcher Jonah Welter as he continued his solid season with another great outing. Besides giving up three consecutive extra-base hits and two runs in the fourth inning, he was pretty much perfect. In his complete game, he didn't allow a single walk and gave up seven hits while striking out five. Welter also helped his own cause with a multi-hit day going 2-2 with a walk. After going 2-0 on day three of the tournament they will take on Oakes at 4:00 p.m. for the right to play again at 6:30 p.m. against LaMoure.
GAME 4
LaMoure 11
Oakes 4
LaMoure got their bats going early and held on to their lead to defeat Oakes 11-4. LaMoure scored seven runs in the bottom of the first inning including RBI hits from shortstop Corban Potts, right-fielder Mac Bierman and Landon Piehl. Third baseman Anthony Hanson hit a two-run home run as they continued to pour it on. Hanson then added on to his day an RBI single in the second innings and an RBI groundout in the fourth. Centerfielder Tate Mart had two doubles in four at-bats with a run. Starting pitcher Jace Hansen went six innings and allowed just two hits, two earned runs and three walks while striking out two. For Oakes, centerfielder Alex Nelson went deep in the fifth inning for a two-run home run, but it was too little too late. Nelson went 1-2 with three RBI. Pitching was a struggle for Oakes in the first two innings as they allowed nine runs including seven of them in the first time through the hitting order. Oakes will try to stay alive in the tournament as they face Lisbon tomorrow at 4:00 p.m. If they win, they will play LaMoure at 6:30 p.m.