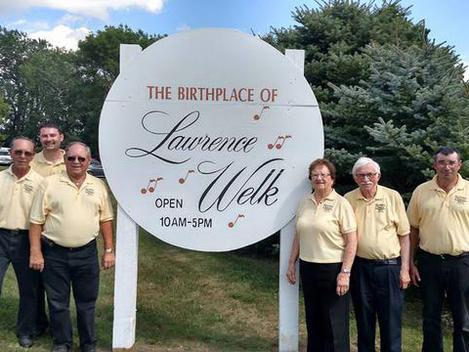 JAMESTOWN, N.D. (NewsDakota.com) – The Jamestown Arts Center Downtown Arts Market returns tonight with a polka extravaganza.
The Downtown Arts Market invites you out for regional, live entertainment in The Hansen Arts Park. The weekly event is a celebration of culture and community from 5:30 PM to 8:30 PM in Jamestown featuring music, artisan vendors, crafts, and more.
Tonight, Matt Hodek's Dakota Dutchmen will take the stage.
The band is an authentic style polka band from Lankin, ND. They use traditional instruments such as concertina, accordion, tuba, piano, brass, reeds and drums to make up the sounds of this fine group of musicians. The tunes they play not only include polkas and waltzes but foxtrot, two-step, big band, patriotic and an occasional Christian song.
The Dakota Dutchmen can be seen playing for festivals, community gatherings, family events, clubs or any place festive music is needed. Come out and take a listen when you see them in your area playing "HAPPY MUSIC FOR HAPPY PEOPLE"!