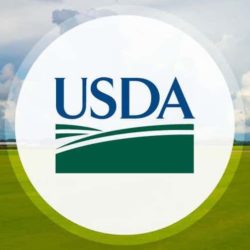 (NAFB) – The Department of Agriculture Tuesday announced $14 million in rural economic development project investments.
USDA is providing the funding through the Rural Economic Development Loan and Grant program, which provides zero-interest loans and grants to utilities. The utilities then lend funds to local businesses for projects that create and retain employment in rural areas.
USDA Rural Development undersecretary Justin Maxson says, "These loans and grants will help rural communities build back better and support job creation."
The announcement includes investments in Illinois, Iowa, Kansas, Kentucky, Minnesota, Missouri, Montana, North Carolina, Ohio and Tennessee. Meanwhile, on Monday, USDA announced $16.6 million for entities that help socially disadvantaged and veteran farmers and ranchers own and operate successful farms. That funding comes from USDA's Outreach and Assistance for Socially Disadvantaged Farmers and Ranchers and Veteran Farmers and Ranchers Program, also known as the 2501 program.
The 2501 program is administered by the USDA Office of Partnerships and Public Engagement.