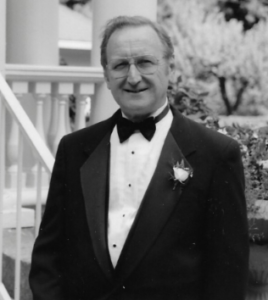 Donald (Don) Hilborn Layton of Valley City, ND, passed away peacefully with his family by his side on May 27, 2021.
Born on April 10, 1935, in Valley City, ND to Richard and Edith Layton, Don graduated from Valley City High School in 1953, and attended North Dakota State University majoring in Electrical Engineering.  After his freshman year in college, he joined the U.S. army in 1955, in order to take advantage of the GI bill.  He served two years during the Vietnam War, and spent time in France doing survey work for one year.  He finished his electrical engineering degree from North Dakota State University in 1960.  After graduation, he was hired by the National Bureau of Standards to work as an electrical engineer.
Don married Polly on September 2, 1962, and they built their first home in Havana, IL, where he worked at a field station for several years before he and Polly adopted their two children, Carole and Rick.  He landed a wonderful job at the NBS headquarters in Boulder, Colorado and in January 1970, moved his family and worked in the Spectrum Measurement division for 35 years.  He was able to travel to Puerto Rico and San Clemente Island, among other places with his work, and after he retired, he and Polly travelled around the United States including Alaska in their motor home.
Upon retirement, Don couldn't sit still, and started a handyman business in Boulder for 10 years which he really enjoyed.  Considered a jack of all trades, Don's hobbies included ham radio, playing trumpet in Dixieland and concert bands, singing in the Boulder United Methodist church choir for 35 years, bowling, motorcycle riding, and home construction projects.  He loved a good joke and had an infectious laugh.
Don is preceded in death by his sister, Grace, and his brother Richie.  He is survived by his brother Steve Layton, and his wife Polly, and his children Carole Layton and Rick Layton, as well as his grandchildren, M'Zareth, Eleanor, and Claire.
There will be a celebration of life on Saturday, September 4th at 2:00 p.m. at Woodbine Cemetery in Valley City.  Reception immediately following the celebration will be held at Epworth United Methodist Church.
Lerud Mathias Funeral Home is handling the arrangements for the family.