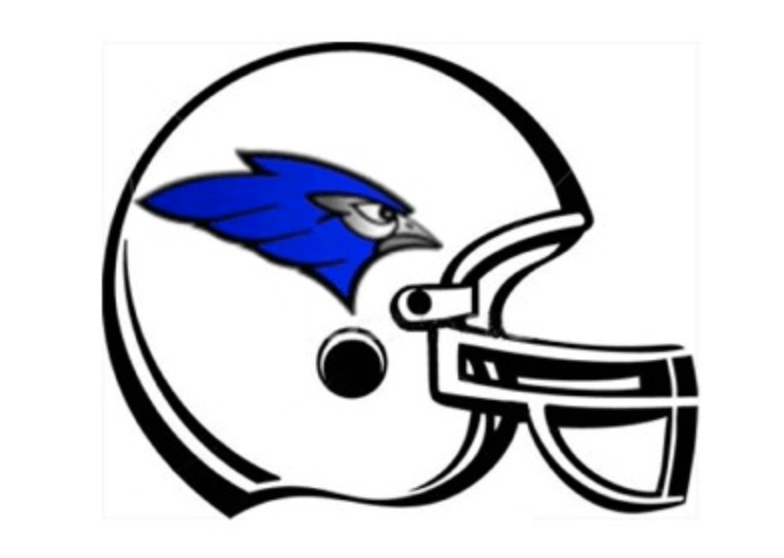 VALLEY CITY, ND. (NewsDakota.com) – Following a 20-7 victory over St. Mary's on Friday night, the Jamestown High School football team claimed the #1 spot in the latest 11A poll from the NDAPSSA.
The Blue Jays victory over St. Mary's snapped a 13 game win streak for the reigning state champion Saints which dated back to 2019. Quarterback Payton Hochhalter had a hand in all three scores for Jamestown on Friday night, scoring twice on the ground and once through the air to Brode Hillstrom. Three weeks into the season, the Blue Jays are the only team that is undefeated in 11A.
Jamestown (3-0) will wrap up its WDA schedule on Friday night when they hit the road to take on Watford City (0-3). The next home game for the Blue Jays will take place at Ernie Gates Field on October 1st against Valley City at 7 pm.
FULL 11A and 11AA POLL:
CLASS 11A FOOTBALL POLL
1. Jamestown (14) 3-0
2. Bismarck St. Mary's 2-1
T.3 – Devils Lake 2-1
T.3 – Fargo North 2-1
5. Dickinson 1-2
OTHERS RECEIVING VOTES: Wahpeton (2-1) and Fargo South (1-2)
CLASS 11AA FOOTBALL POLL
Bismarck Century (14) 3-0
West Fargo Sheyenne 3-0
Fargo Shanley 2-1
Fargo Davies 2-1
West Fargo 1-2
OTHERS RECEIVING VOTES: Minot High (1-2), Bismarck High (1-2), Bismarck Legacy (1-2) and Mandan (1-2)