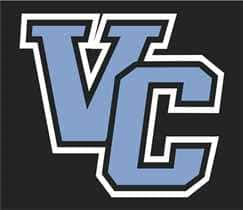 CASSELTON, N.D. (NewsDakota.com) – The Hi-Liner Cross Country Team traveled to Casselton on Friday and participated in the Central Cass Invitational meet at Cottonwood Golf Course.  The Hi-Liners ran well and finished the day with 11 personal records.
Top twenty place winners for the Varsity 5K were Greta Goven – 2nd, Reagan Berg – 6th, Sydnee Ingstad – 17th, and Carly Goven – 19th . On the boys side, Trevor Fetsch was the top 5K runner for the Hi-Liners with Gabriel Little Dog not far behind.
In the 3K run, Tyson Klabo placed 8th and on the girls side, Amelia Meester was the top 3K placer for the Hi-Liners
The Hi-Liners will host the Blue & White meet on Saturday, September 18th at Bjornson Park.  The races start at 10:30 am with the elementary mile.  At 11:00 we will be starting with the Girls 4K, followed by the Boys 4K, Girls 5K, and finish with the boys 5K.
GIRLS 3K – 59 Runners
31
Amelia Meester
15:18
33
Jayda Kunze
15:37
PR
45
Marisa Hoffarth
17:00
PR
47
Josi Spengler
17:19
50
Nora Wolhart
17:38
PR
53
Tyana Judd
17:56
BOYS  3K – 55 Runners
8
Tyson Klabo
11:56
PR
22
Jack Sorby
13:14
27
Elijah Drummond
13:37
PR
31
Goliath Little Dog
14:20
PR
38
Dakota Adams
15:11
PR
41
Rafael Rivera
15:39
PR
GIRLS VARSITY 5K – 65 Runners
2
Greta Goven
19:47
6
Reagan Berg
20:22
17
Sydnee Ingstad
22:38
19
Carly Goven
22:49
27
Stephanie Hoffarth
23:47
29
Cadence Fetsch
24:00
37
Tricia Pfennig
25:28
57
Anne Wintch
28:25
BOYS VARSITY 68 –  Runners
21
Trevor Fetsch
19:51
23
Gabriel Little Dog
20:08
PR
31
Connor Pfennig
20:45
45
Aaron Kotta
22:04
49
Eric Ingstad
22:40
PR
53
Parker Jacobson
22:55
PR