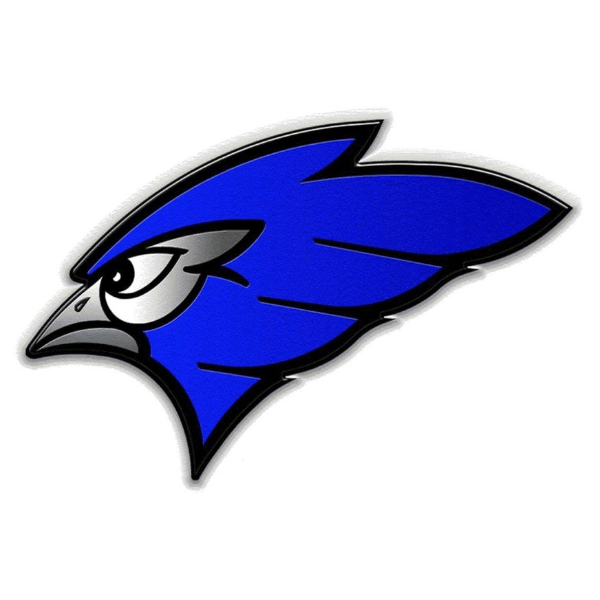 JAMESTOWN, ND. (NewsDakota.com) – The Jamestown High School girls volleyball team picked up its ninth win in the WDA this season on Tuesday night as the Blue Jays defeated Mandan (25-21, 24-26, 25-8, 25-22) in four sets.
Hunter Petersen and Bernadette Newman both had another big offensive game for Jamestown, with Petersen leading the way with 14 kills and Newman adding 13 more. Three other Blue Jays tallied at least five kills, including Annie Nabwe who had six kills and led the front line of Jamestown with two and a half blocks. Katie Trumbauer once again led Jamestown in terms of assists with 23.
Trumbauer finished with 13 digs of her own, earning double double on the night, and Newman had a double double as well with 14 digs. Jenna Fischer, the libero and anchor of the Blue Jay back line, had a team high 17 digs and Aspyn Peterson produced 12 more. Rylee Joseph also had double digit digs with 13, and she led Jamestown with three service aces.
The Blue Jays, now 18-9 overall on the year and 9-4 in the WDA, took both matches from Mandan in conference play this season. Jamestown is set to host Bismarck High on Thursday night at 7 pm.
FULL WDA STANDINGS:
| | | | | | |
| --- | --- | --- | --- | --- | --- |
| Teams | Conf. | Winning Pct. | Streak | SW-SL | Overall |
| Century | 13-0 | 1.000 | W13 | 39-2 | 25-1 |
| Bismarck High | 11-1 | .917 | W3 | 35-5 | 21-4 |
| Jamestown | 9-4 | .667 | W3 | 28-16 | 18-9 |
| Mandan | 9-5 | .642 | L1 | 31-22 | 14-14 |
| Legacy | 9-5 | .642 | W1 | 32-23 | 15-13 |
| St. Mary's | 9-6 | .600 | L1 | 30-22 | 16-13 |
| Dickinson | 6-10 | .375 | L2 | 24-33 | 15-14 |
| Minot | 3-10 | .230 | L8 | 18-31 | 8-18 |
| Williston | 2-10 | .167 | L7 | 6-28 | 8-17 |
| Watford City | 2-10 | .167 | W1 | 7-30 | 4-15 |
| TMCHS | 0-12 | .000 | L12 | 1-36 | 0-13 |