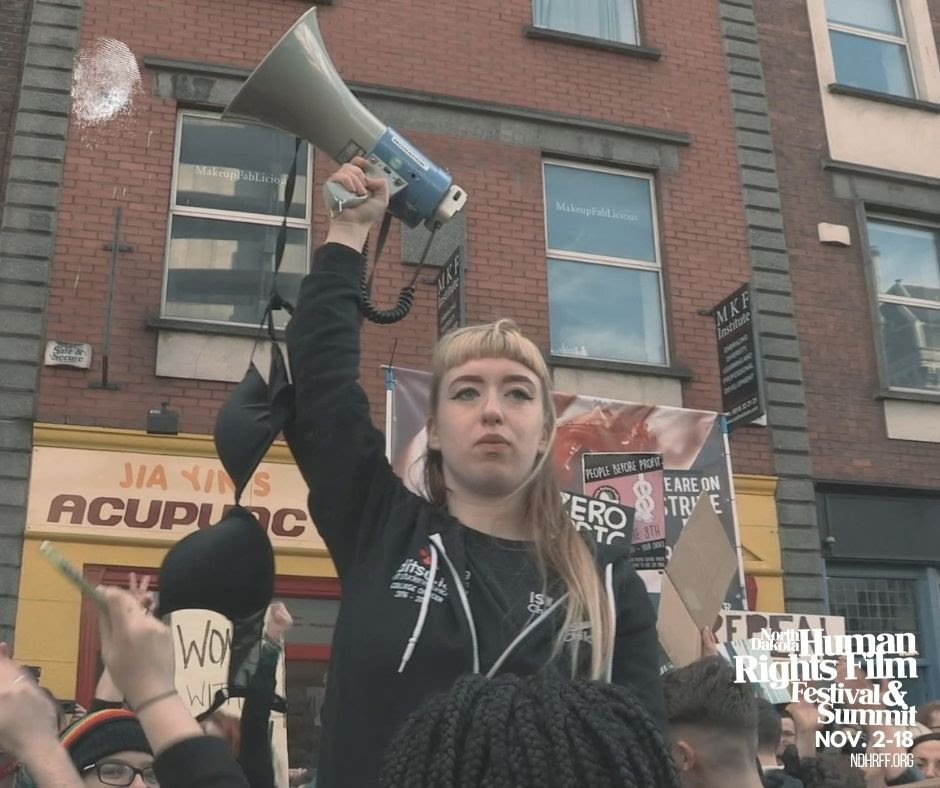 Photo: North Dakota Human Rights Film Festival Program

FARGO, N.D. (NewsDakota.com) – The 2021 North Dakota Human Rights Film Festival & Summit is excited to announce the official line-up for our fifth annual festival, November 2 – 18.
96 films from 18 countries will be screened, each speaking to an important human rights or social justice theme. 21 community conversations, educational workshops, and in-person filmmaker Q&A discussions will take place throughout the state. The entire festival is free and open to the public.
The festival will have in-person screenings and community discussions throughout North Dakota. A majority of the films and discussions will also be available to stream via the festival's Virtual Cinema for audiences to experience from the comfort of their home.
The main in-person theatrical screenings and summit will take place in Fargo from November 2-6. The Human Family is partnering with the North Dakota Human Rights Coalition to integrate their 12th Annual Human Rights Summit into the festival. Summit discussions will be integrated with filmmaking workshops and seminars at the Plains Art Museum in the morning. Film screenings and community discussions will continue into the afternoon and evenings at the historic Fargo Theatre.
In-person screenings and community discussions will continue throughout November: In Bismarck at the Bismarck Veterans Memorial Library November 9 and 10; In Minot on November 11 at the historic Oak Park Theater; In Grand Forks on November 14 at the historic Empire Arts Center; and concluding in Jamestown on November 16 at The Arts Center.
Recognizing that the economic disparities resulting from privilege and exacerbated by the pandemic are a barrier to engagement, in 2021, The Human Family and the North Dakota Human Rights Coalition have partnered to completely remove financial barriers to engaging with the festival. As a result, access to the festival's programming is entirely free and accessible to all. All passes and individual film screenings are pay-as-you-can. As an individual's situation allows, they are welcome to make a donation to the festival to help support our work.
In addition to the in-theatre screenings, films and discussions will be presented online as part of the festival's Virtual Cinema. Films will be available beginning midnight on Tuesday, November 6, through midnight on Thursday, November 18. Audiences can view the films on their TV's with the Eventive app found on Apple TV and Roku streaming devices. Viewers can also watch or cast on their computers, tablets, or mobile phones.
"We're extremely excited by the festival," said Sean Coffman, Executive Director of the Human Family and Festival Director of the 2021 North Dakota Human Rights Film Festival. "The films screening this year speak profoundly to important issues currently being discussed in our communities."
An official listing of all 95 films and community discussions is available at the festival's website at www.ndhrff.org.