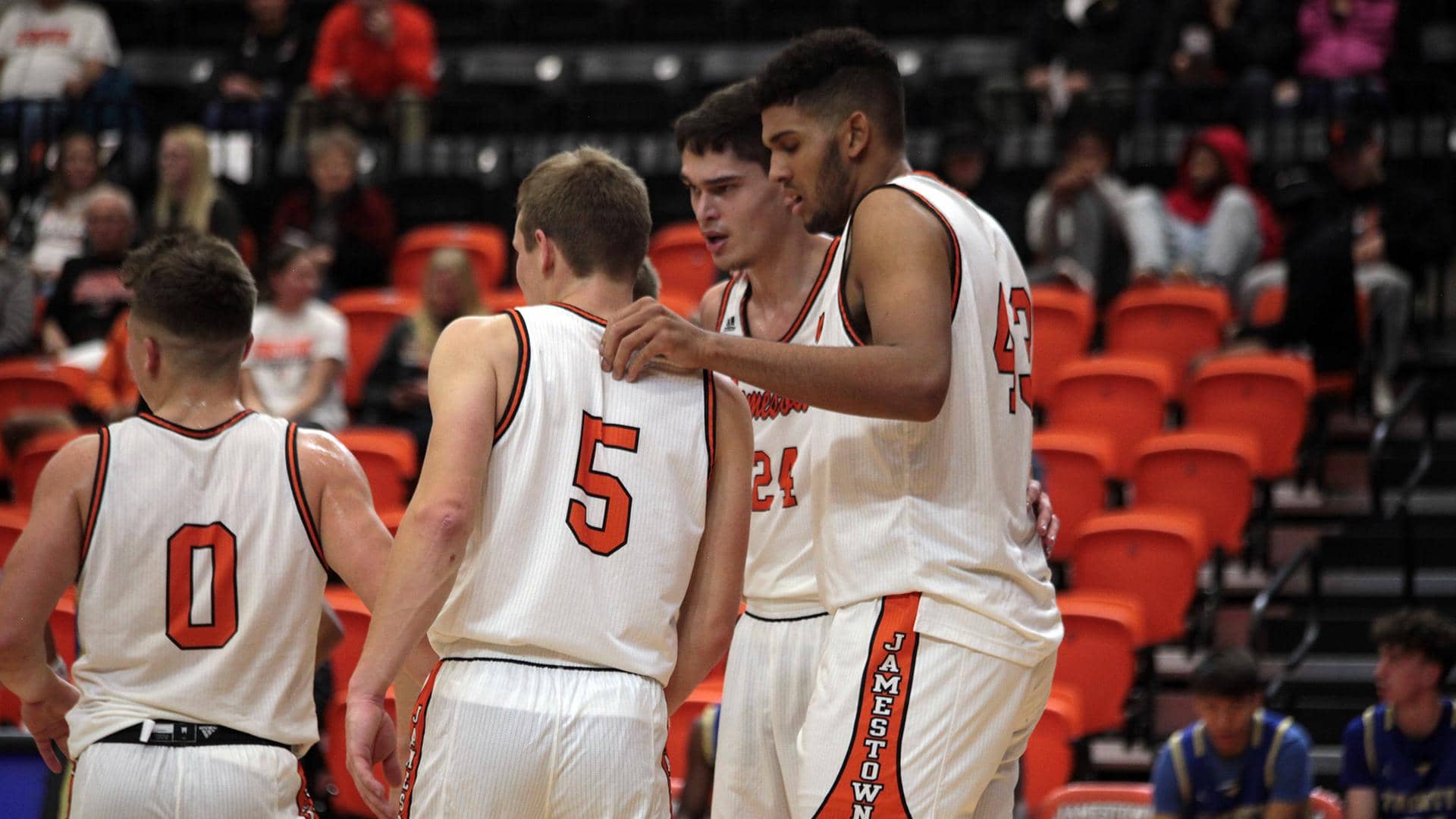 Photo from Jamestown Athletics
YORK, NE. (NewsDakota.com) – The #10 Jamestown men's basketball team lost its first game of the year on Tuesday night as Concordia took down the Jimmies, 92-76.
Concordia took an early lead and led for much of the first half at home before a late first half push put the Jimmies in front 45-44. The big men underneath dominated during the first 20 minutes of play as Devon Schultz recorded a double-double with 10 points and 10 rebounds. Mason Walters had 14 points and eight rebounds on 6-of-9 shooting.
The Bulldogs and Jimmies continued to trade blows in the second half before Concordia grabbed a seven point lead with under five minutes to play. Concordia extended the lead all the way to 12 points with just under two minutes to go before pulling away from Jamestown for good.
Walters led Jamestown with a game-high 28 points and 11 rebounds for a double-double. Shultz chipped in 16 points and 12 rebounds, and Marc Kjos added in seven more. The Jimmies shot 45% from the field and 27% from three compared to 51% field goal shooting and 41% from three for Concordia. The Bulldogs were plus seven in the turnover margin and went 17-17 at the line.
UJ drops its first game of the season, falling to 8-1 overall and 2-1 in the GPAC. Jamestown returns home on Saturday afternoon at 3 pm to take on Valley City State for the second time this season. Full coverage of the game can be heard on 107.1 FM in Jamestown and 1490 AM in Valley City.