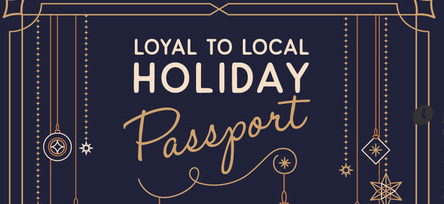 JAMESTOWN, N.D. (NewsDakota.com) – The Jamestown Chamber of Commerce is hopeful a shop local program will help support area businesses this holiday season.
The Loyal to Local Passport program is an idea cooked up by Executive Director Emily Bivens.
Businesses have signed up prior to be included in the local promotion and many others have donated a variety of prizes to entice shoppers to stay local. The campaign will run through January 8th, 2022.
Bivens added that their goals for the first time campaign are lofty, but hopes it will greatly benefit local commerce.
Booklets will be available at participating businesses or those interested in distributing booklets. These pamphlets also contain a list of participating businesses in Jamestown and Stutsman County. Once fully stamped and completed, they can be turned into the Jamestown Chamber of Commerce for prizes.
If you have questions, call the Chamber of Commerce office at 701-252-4830 or email Emily Bivens at director@jamestownchamber.com.
Listen to a full Let's Talk About It with Emily Bivens below: