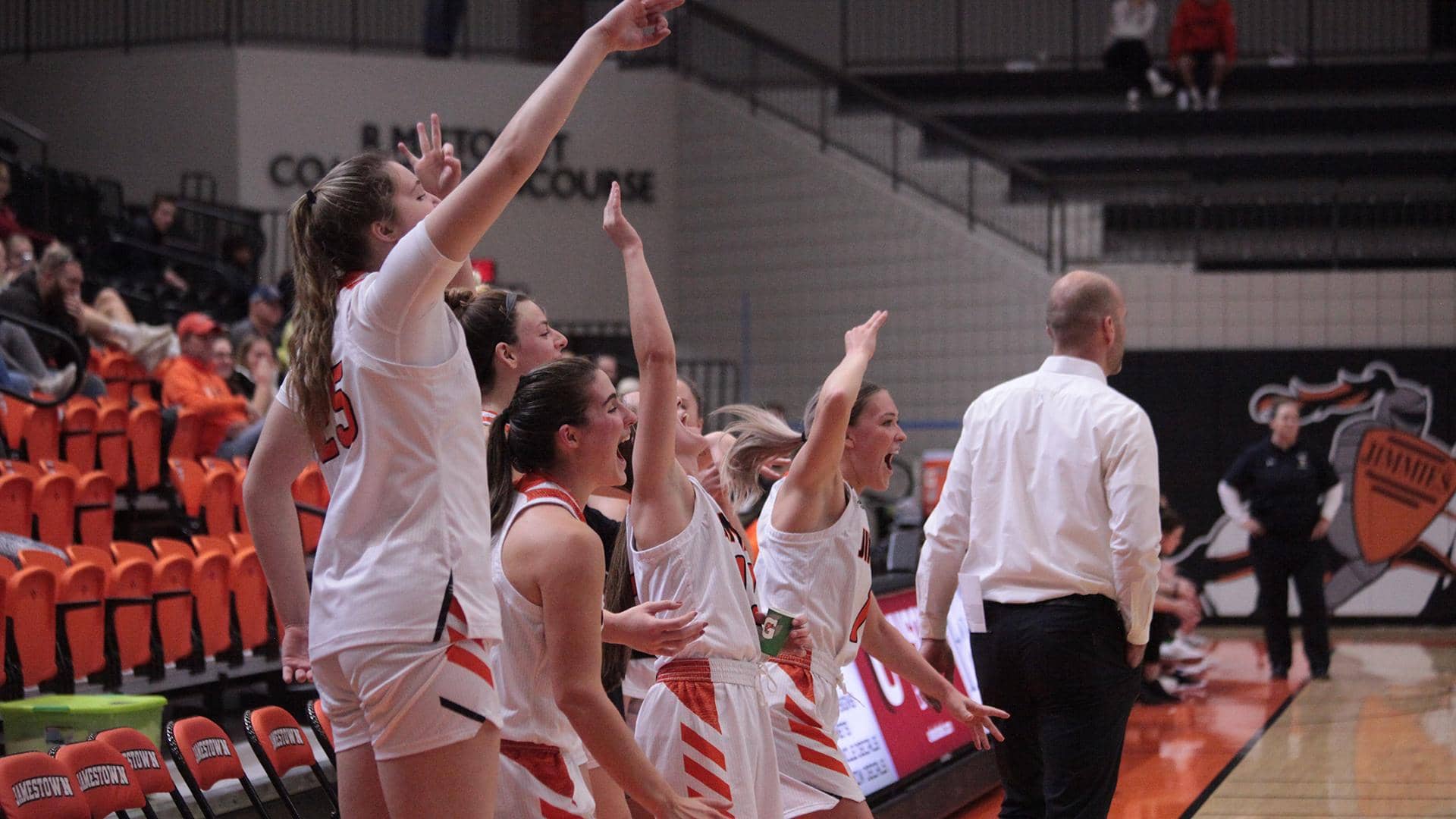 From Jamestown Athletics 
JAMESTOWN, ND. (JimmiePride.com) – The offense was firing on all cylinders for the University of Jamestown women's basketball team Monday night at Harold Newman Arena.
The Jimmies outscored Presentation (S.D.) College 79-27 over the final three quarters in a 97-37 non-conference victory.
UJ went ahead 18-10 after the first, but turned that single-digit lead into at 27-point advantage going into halftime. Jamestown shot 11-for-24 in the second while holding PC to 4-of-12 shooting and outrebounded the Saints 16-6.
Jamestown kept the offense going in the third quarter, making nine of 17 shots overall and went ahead by as many as 37 after Jordynn Toliver (JR/Box Elder, SD) scored to make it 63-26 with 2:46 left.
A red-hot fourth quarter helped push UJ towards triple digits on the scoreboard. Only four of 15 shots did not find the bottom of the net, and the defense held PC to just 1-of-16 shooting overall and three total points. The Saints went 6:18 without a point and did not score in the final three mintues of the contest.
Jamestown's reserves had a big hand in the scoring output, accounting for 66 points total. Sarah Lenz (FR/Belle Plaine, MN) led the way with 18 on six three-pointers and had eight rebounds. Lexiss Trygg (FR/Virginia, MN) added 17 points and seven boards. Madelyn Schmidt (FR/Tappen, ND) was the lone starter in double figures with 11.
It was the 22nd straight win for the Jimmies over Presentation dating back to 2009. The Jimmies improve to 6-4 this season and host Doane (Neb.) on Friday.