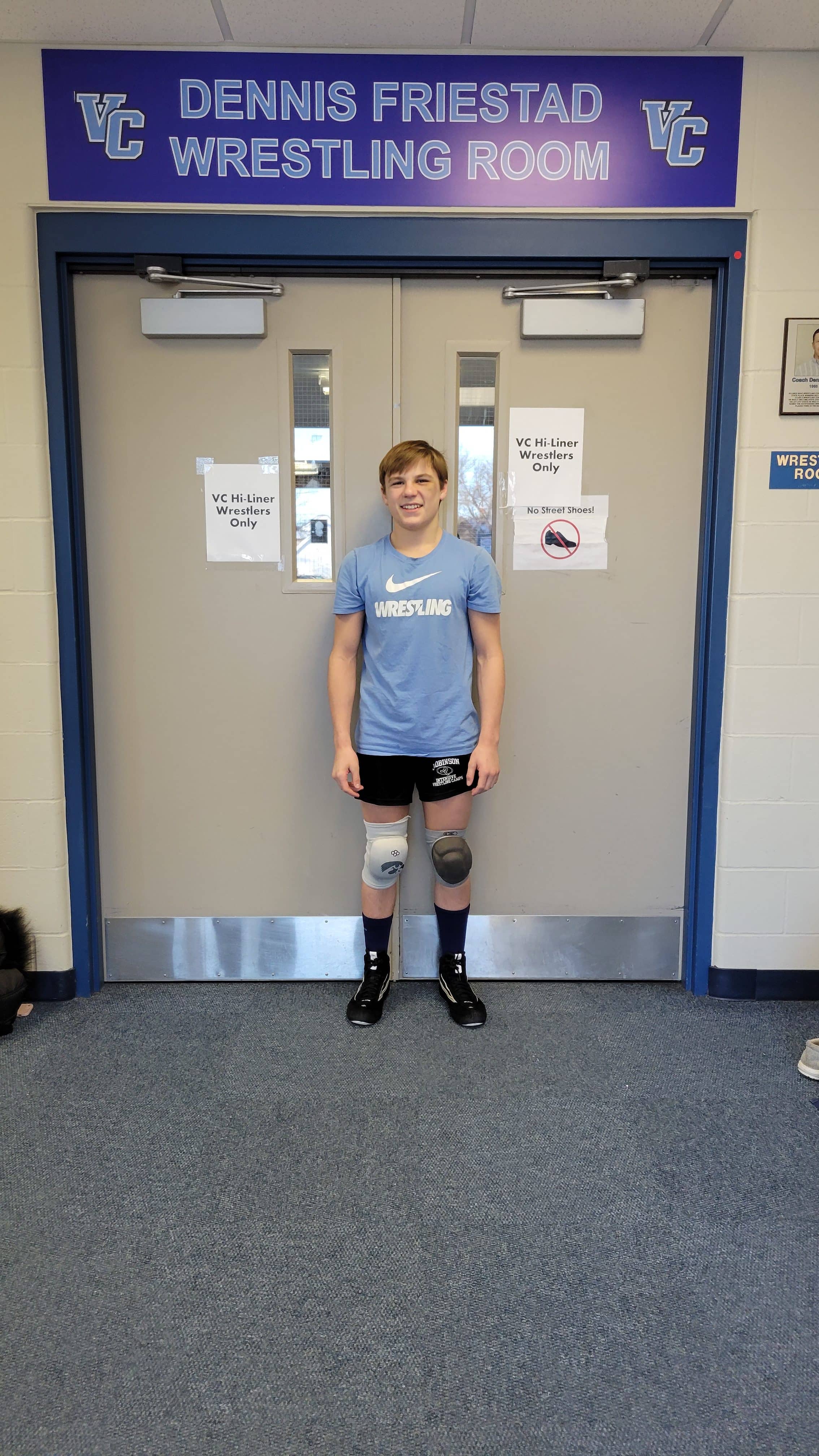 VALLEY CITY, N.D. (NewsDakota.com) –
Farmers Union Insurance Hi-Liner Wrestler of the Week for 12/27-1/9/2022 is Koye Grebel.
Koye is a Junior and wrestles at 120lbs for the Hi-liners and is the son of York and Nikki Grebel and has two brothers Koltyn and Kael who both wrestle(d) for the Hi-Liners.
Koye finished up an exceptional 2-week period of wrestling, taking 2nd place in the Rumble on The Red tournament, with his only loss, coming by a single point to the #8 ranked 120lb wrestler in the United States, Alan Koehler from Prior Lake, MN. The following week Koye rolled through the competition at the Bismarck Rotary tournament and earned the championship by avenging a loss from the finals of the previous (2020) Rotary tournament, vs Jack Schoenhard from Rapid City, SD.
Koye  is an exceptional student athlete for the Hi-Liners. He currently has a 3.8 GPA, is on Student Council, and he is also a Peer Facilitator.
In his free time, Koye likes to wrestle, play games with his family, and watch wrestling.
His favorite class is Band, his favorite food is grapes and his favorite video game is Retro Bowl.
His most memorable wrestling moment was making the state dual tournament finals as a team last year.
The wrestler of the week is sponsored by Farmers Union Insurance -Kirk Olson and Tyler VanBruggen