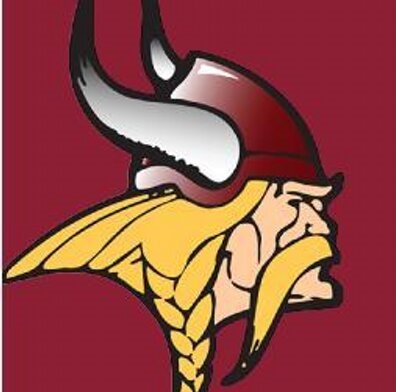 VALLEY CITY, N.D. (VCSUAthletics.com) – Fresh off a pair of road victories at Waldorf University, the Valley City State basketball teams return home this weekend for games against conference rivals Mayville State University and Presentation College. 
The Vikings host Mayville on Friday night with the women tipping at 5:30 p.m. and the men at 7:30 p.m. On Saturday, VCSU welcomes Presentation College for a doubleheader at 3 and 5 p.m. 
 PROMOTIONS
GrandStay Giveaway: GrandStay Hotel & Suites in Valley City is sponsoring Friday's games against Mayville. The first 100 fans in attendance will receive a drawstring bag with some goodies included. 
 Alumni Weekend: Both VCSU basketball teams are inviting their alumni back to Valley City for Alumni Weekend on Jan. 21-22. Both programs will have a variety of events for alumni to participate in and any VCSU basketball alumni in attendance will be recognized at halftime of the games on Saturday. 
 LIVE COVERAGE
All four games this weekend will have live radio coverage on KOVC 1490 AM/96.3 FM. The radio broadcast will also be streamed online at www.newsdakota.com. VCSU Athletics will produce a live video stream and live stats for all four games at www.vcsuvikings.com/watch.
 WOMEN'S INFO
The Viking women are coming off a pair of overtime games during last weekend's road trip. The Vikings were on the short end Friday night, dropping a 78-72 overtime game at Viterbo. On Saturday, the Vikings bounced back with a 74-62 overtime win at Waldorf University. 
 VCSU is now 6-9 overall and 3-2 in the North Star Athletic Association. The Vikings are currently fourth in the NSAA standings. Through five conference games the Vikings have used a balanced offensive attack with three players averaging at least 13 points. Adriana Torres leads the team in conference scoring at 14 points per game, while Breanna Price is averaging 13.8 points and 7.5 rebounds. Taryn Dieterle is averaging a near double-double at 12.8 points and 9.8 rebounds, and has made two game-winning shots in conference play. 
 The Mayville State women have an 11-4 overall record and a 3-1 mark in conference play. Their only conference loss is against NSAA leader Dakota State, and three of their four losses are against ranked teams. The Comets are coming off a 69-68 victory at Bellevue University on Saturday. 
 Presentation College has a 4-12 overall record and is 1-3 in the NSAA. The Saints defeated Waldorf by a score of 77-68 for their only conference win. The Saints defeated VCSU in a non-conference game earlier this season, winning 54-50 during the Dakota Clash in Mayville. The Vikings led by as many as 13 points in the third quarter of that game before the Saints rallied for the win. 
 MEN'S INFO
Valley City's men picked up a much-needed win at Waldorf University on Saturday, snapping a 3-game skid with a 74-69 win over the Warriors. With that win, Valley City State is now 11-7 overall and 2-3 in the North Star Athletic Association. The Vikings are fifth in the NSAA standings, sitting two games back of conference leaders Dickinson State (4-1) and Bellevue (4-1). 
 The Vikings have featured a consistently balanced attack this season with eight different players averaging at least six points per game in conference play. Uhana Ochan has team-high averages of 12.8 points and 4.8 rebounds through VCSU's five conference games. 
 Mayville State's men are 8-7 overall and 1-4 so far in conference play. The Comets' lone NSAA victory came against Waldorf, and they've suffered losses to Presentation College, Viterbo, Dakota State and Bellevue.
 Presentation College also has just one conference win – that coming against Mayville. The Saints are 8-10 overall and 1-4 in the NSAA with losses to Viterbo, Waldorf, Bellevue and Dakota State.