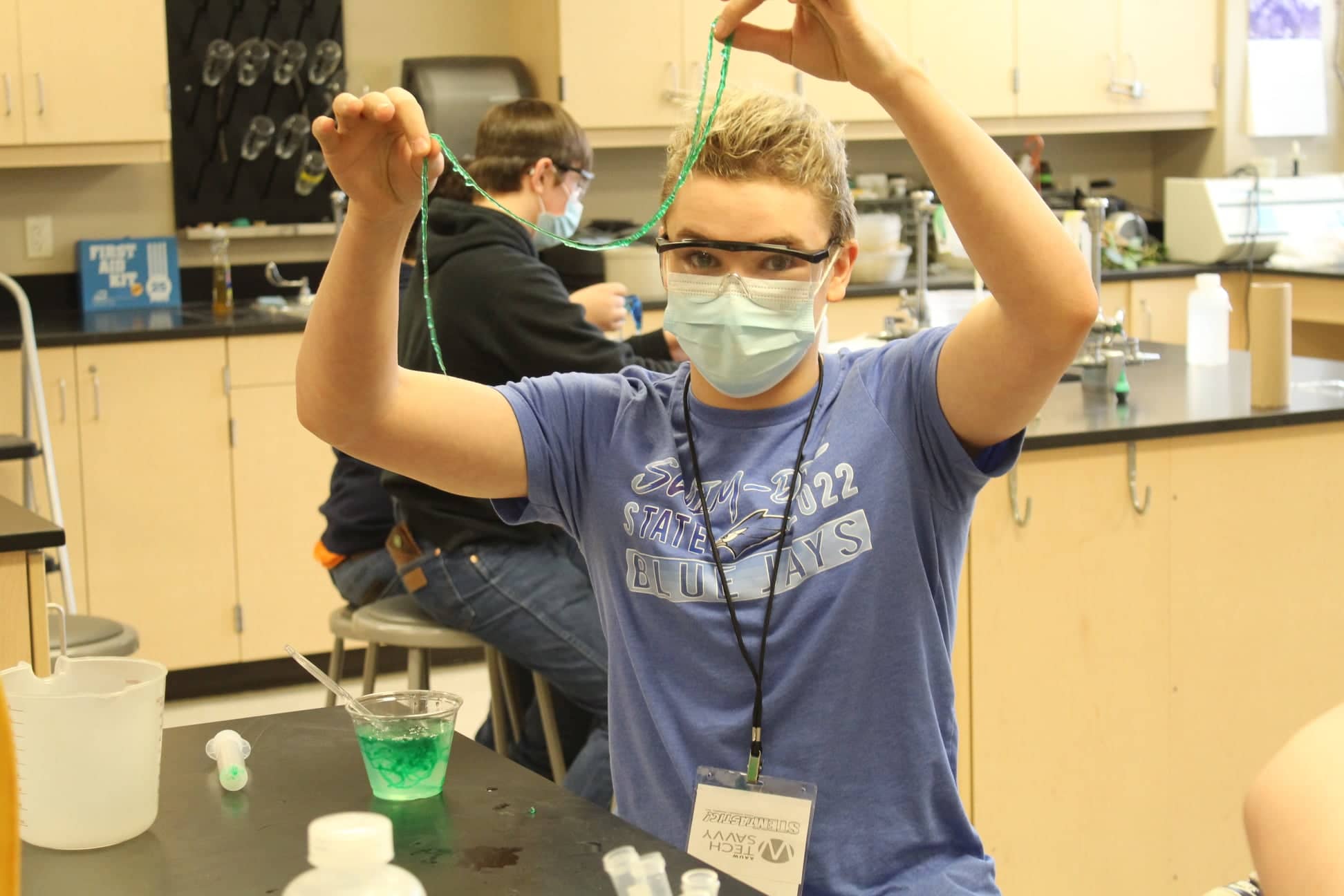 JAMESTOWN, N.D. (NewsDakota.com) – More than 300 students from area schools came to Jamestown to attend the TechSavvy and STEMtastic event Monday, March 7th at the University of Jamestown.
Students participated in three hands-on workshops of their choosing, each designed with a fun way to view different careers in science, technology, engineering, and math or STEM.
Eighth graders attended from Jamestown Middle School, along with seventh and eighth graders from Medina, Pingree-Buchanan, Montpelier, Litchville-Marion, Gackle-Streeter, Hillcrest, Barnes County North, Edgeley and Kensal.
29 workshops were available that included drone technology, robotics, coding, forensic science, dentistry and more.
The event is sponsored by AAUW Jamestown with co-sponsors University of Jamestown, Jamestown School District 1 and Gateway to Science. ND STEM Ecosystem Network provided grant funding to support the event.
Find more at techsavvynd.org.
View some photos from the day courtesy TechSavvy and STEMtastic.
TechSavvy & STEMtastic 2022