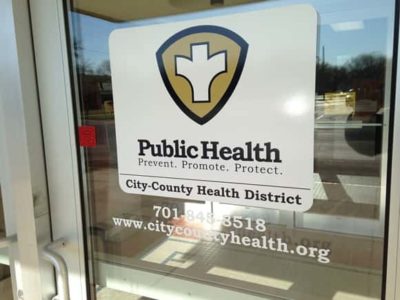 VALLEY CITY, N.D. (CCHD) – The U.S. Food and Drug Administration (FDA) authorized second booster doses of Pfizer or Moderna COVID-19 vaccine for individuals ages 50 & older, and those ages 12 and older who are moderately to severely immunocompromised (weakened immune system).
In a statement, the Centers for Disease Control and Prevention (CDC) endorsed FDA's authorization of an additional booster. CDC also stated that adults who received a primary vaccine and booster dose of Johnson & Johnson COVID-19 vaccine at least four months ago may now receive an additional booster dose using Pfizer or Moderna vaccine.
City-County Health District (CCHD) will be administering the second booster doses by appointment only in Valley City. Please call their office at (701) 845-8518 to make an appointment.