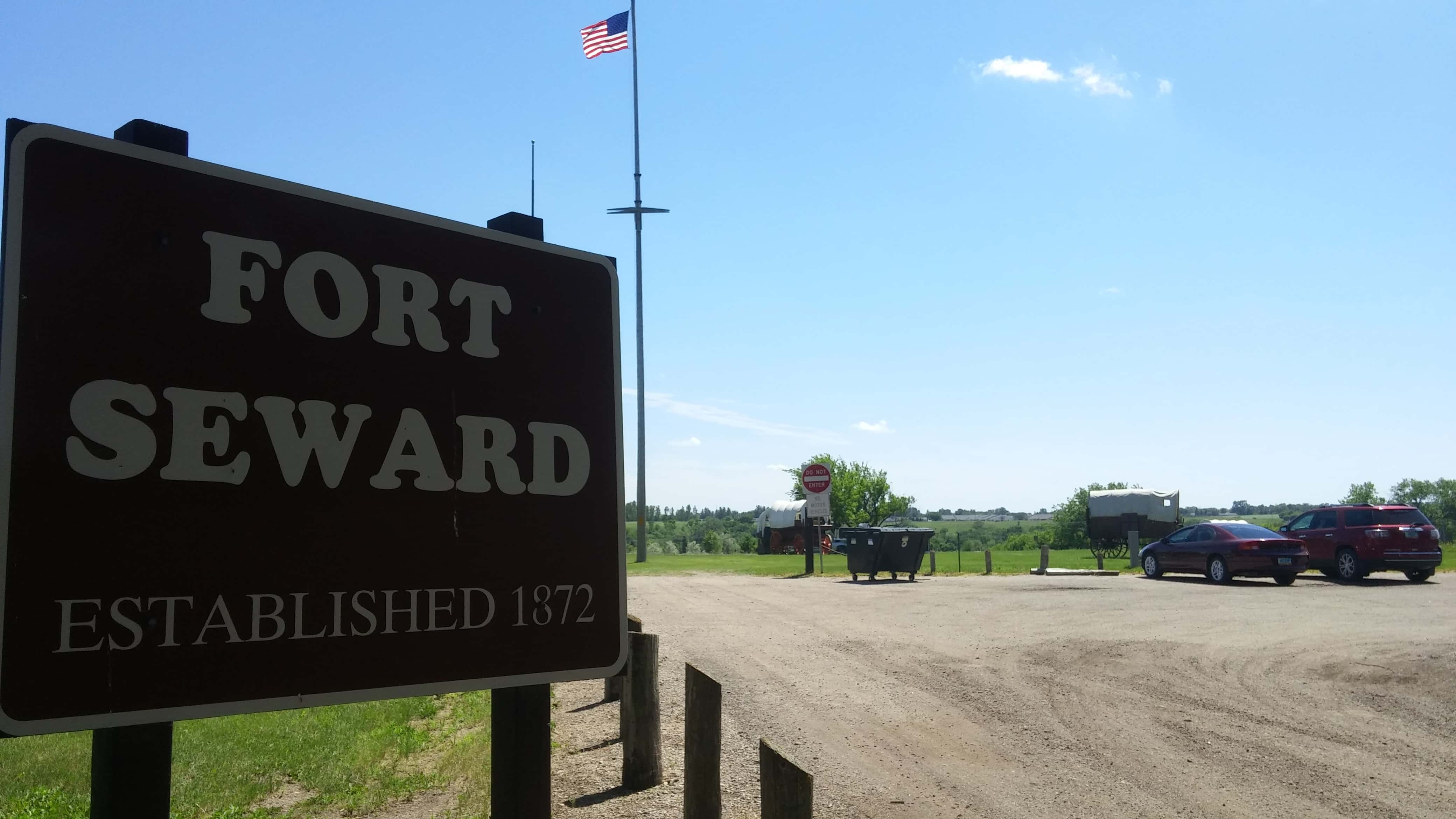 JAMESTOWN, N.D. (NewsDakota.com) – Fort Seward Site Supervisor Jennie Marks and her volunteers have their sights set on a huge celebration for the historic site in Jamestown this summer.
Fort Seward was in operations from 1872 to 1877, where men who served oversaw the building of the railroad through Jamestown. Today, it's the starting point of the Fort Seward Wagon Train and home to the exciting Big Guns of the Old West demonstration.
Marks says to celebrate 150 years, they'll have themed weeks all summer long highlighting various activities those stationed at the fort may have done when it was active.
The weekly programming will begin May 30th with 150 Years of Military at Fort Seward. Marks says they'll be operating every day from Memorial Day to Labor Day from 10 AM to 6 PM.
This year, they've also moved Big Guns of the Old West and turned the weekend of June 15th through the 17th as their 150th Anniversary celebration.
Marks says there will be living history demonstrations, gatling gun and cannon demonstrations, candy cannon's, children's program, pie auction, movie night, frontier church, historic dance lessons, and more all weekend long.
Marks says reenactors will be present all weekend long, really giving the fort a historic aesthetic appeal.
They'll also be holding a Grand March and Ball on Saturday, July 16th.
Marks added anyone who joins the Grand March and Ball can wear period dress or modern prom-style attire.
Fort Seward is also accepting registrations for the "glamping" experience in a Sibley tent so you can experience the Fort just as the men did in 1875.
For more information, visit fortsewardreconstruction.net, like Fort Seward on Facebook, or call 701-251-1875.
Listen to a full Let's Talk About It with Jennie Marks below: