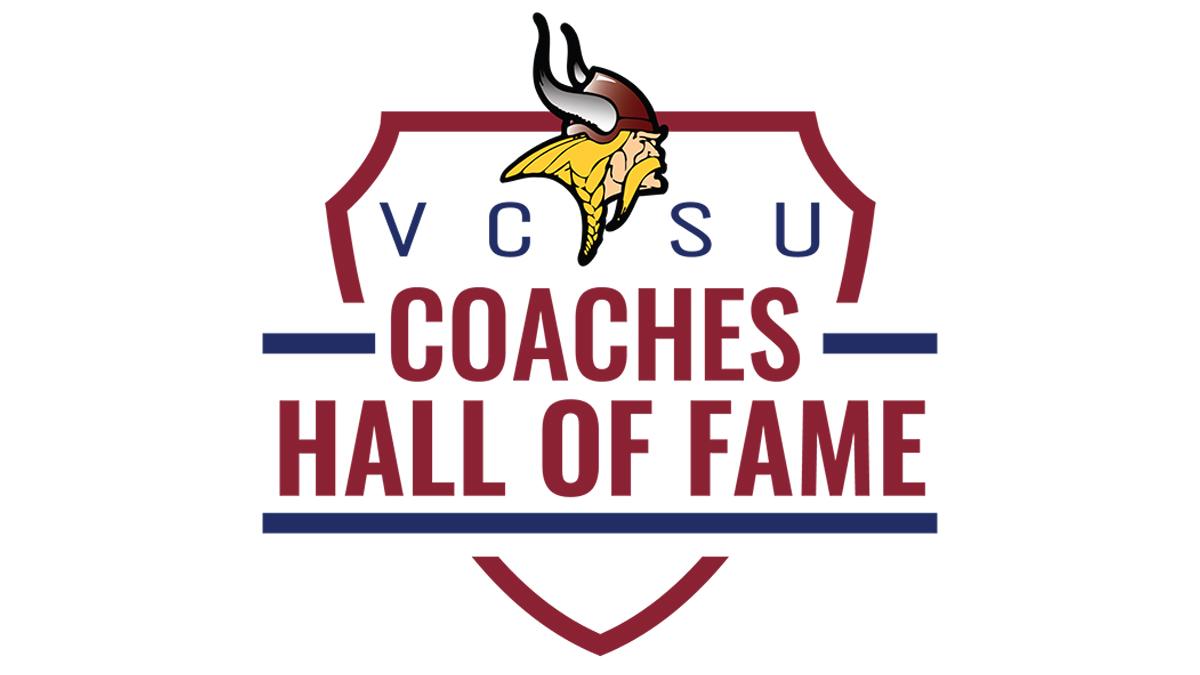 From VCSU Athletics
VALLEY CITY, N.D. (VCSUAthletics.com) – Valley City State University will induct 27 individuals into the VCSU Coaches Hall of Fame as its inaugural class this spring.
The 27 VCSU alumni will receive the Osmon Icon Award during a ceremony on Friday, June 10, at the Valley City Eagles Club. Tickets are $20 and can be purchased by contacting the VCSU Foundation Office at 701-845-7203 by May 27. The evening starts with a social hour from 5-6 p.m., followed by dinner at 6 p.m. and the induction ceremony at 6:45 p.m.
The Coaches Hall of Fame is a new addition at VCSU and will honor Viking alumni who went on to successful and influential coaching careers. The inaugural class includes alumni from five different decades spanning 67 years. Combined, the class coached nine different sports at the collegiate and high school level, and won national championships and numerous national coach of the year awards.
Inductees into the VCSU Coaches Hall of Fame receive the Osmon Icon Award, which honors individuals who have demonstrated a commitment to excellence in the field of coaching through their careers. The award is named in honor of Viking Icon Coach Bill Osmon.  Coach Osmon's teams won 24 conference championships in four different sports making him the all-time winningest coach in Valley City State history while providing dedication and influential service during his tenure at Valley City State.
To nominate a VCSU alumni for future classes of the Coaches Hall of Fame, simply complete an online nomination form: https://www.vcsualumni.org/awards-recognition/vikings-hall-of-fame/osmon-icon-award.html
VCSU Coaches Hall of Fame
Inaugural Class – June 10, 2022
Al Dosch '55
*Bob King '55
Jerry Olson '55
Larry Grooters '57
Don Lemnus '58
Jim McPherson '59
*Al Bortke '60
Dick Stiles '61
*Owen Jensen '65
Dee Jensen '66
Dwight Leier '68
Dianne Lovec Moser '73
Rod Oksendahl '73
*Craig Murie '74
Brian Anderson '75
Gary Schauer '75
Tim Jacobson '77
Dave Bass '77
Jim Trett '79
Kathy Berglund '79
Darrell Berglund '79
Mark Brown '84
Dave Cresap '84
Lefty Blaskowski '86
Perry Piatz '86
Carolyn Olson '87
Greg Hoeckle '90
*awarded posthumously