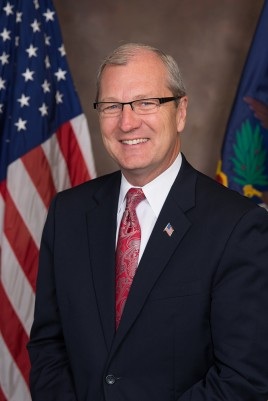 WASHINGTON, D.C. (NewsDakota.com) – U.S. Senator Kevin Cramer (R-ND) has announced that the U.S. Department of Transportation's (DOT) Federal Railroad Administration (FRA) awarded $6,704,544 to the North Dakota Department of Transportation for Rural Economic Preservation Through Rail Replacement.
The proposed project will replace approximately 14.5 miles of old jointed rail with continuous welded rail on the Red River Valley & Western Railroad between Independence and Oakes, North Dakota.
The project will result in a more dependable rail system and maintain economic competitiveness for the impacted area with a heavy focus on an agricultural market in anticipation of future demand.