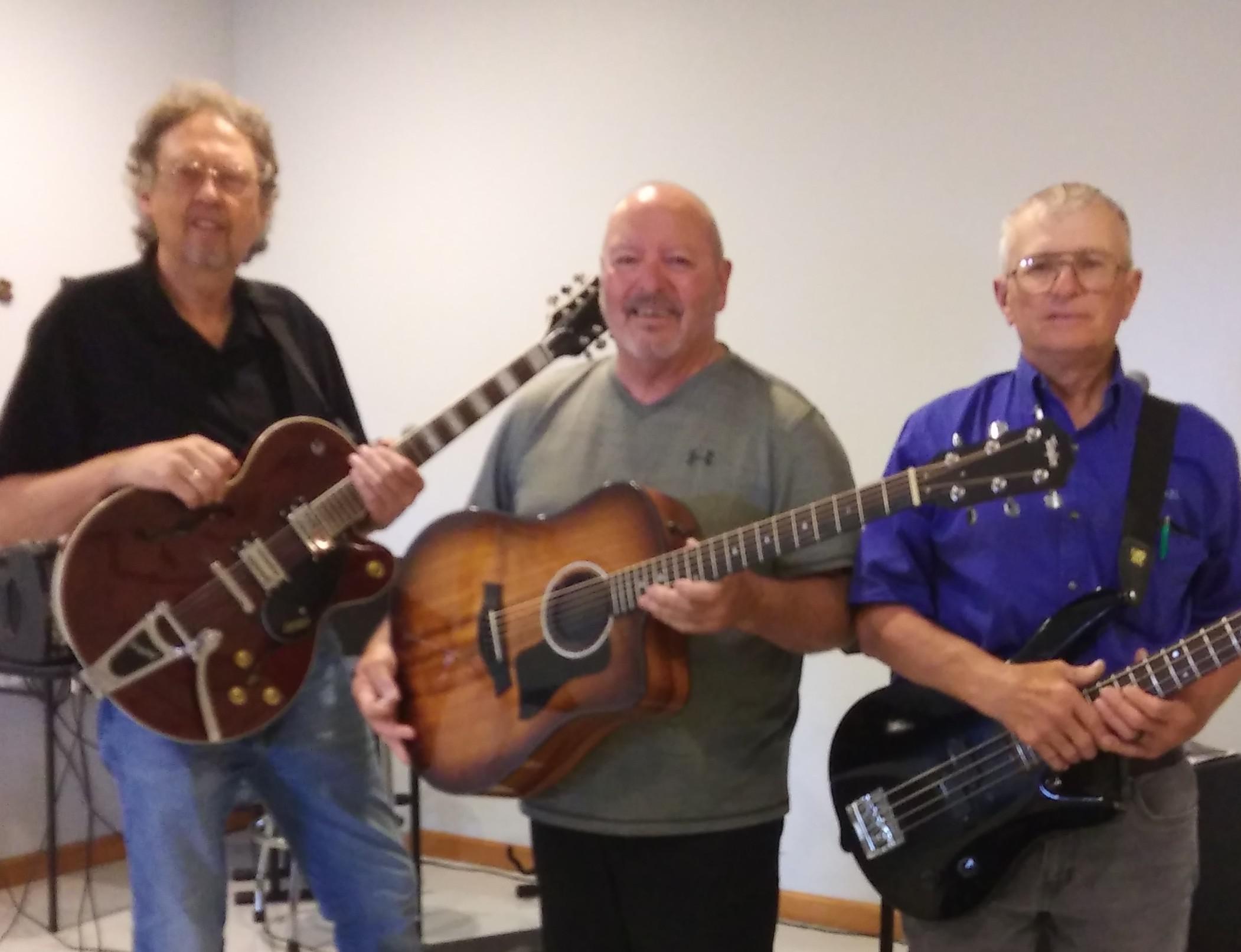 VALLEY CITY, N.D. (NewsDakota.com) – Sunday Afternoons In Pioneer Park, now in its second season, will continue on Sunday June 26 at 5:30 PM with a performance by The 3 D's (Doran Chandler, Dean Scoular, and Dave Oakland).
The 3 D's have been performing and making music together for several years. Doran and Dean are well known throughout this community as they have played at many events for the Catholic Church and local nursing homes/long term care facilities. Dave Oakland joined Doran and Dean after having moved back to Valley City. Dave and Doran once were in a band together in high school, called the Honest Truth.
The 3 D's play a variety of easy listening music from traditional country to Elvis and old time Rock and Roll. The Bridges Arts Council hopes that you can join in on the fun on Sunday afternoon, June 26 at 5:30 PM at the Pioneer Park Amphitheater. In the event of rain, the concert will be held downtown at the Vault. These concerts are free and open to everyone.
Future events and dates are as follows:
July 10 – Valley Voices and sing a long
July 24 – spoken word featuring VCHS Speech Team Members
Aug 14- the DeMasi Brothers
Aug 28- Standup Comedy Night
Performances are sponsored by the Bridges Arts Council and Dacotah Bank. Additionally, this project is supported in part by a grant from the North Dakota Council on the Arts, which receives funding from the state legislature and the National Endowment for the Arts. For more information or questions about this and upcoming events please contact Bridges Arts Council Administrator, Nick Lee, at administrator@bridgesarts.org or by calling 701-840-6182 and leave a voicemail.