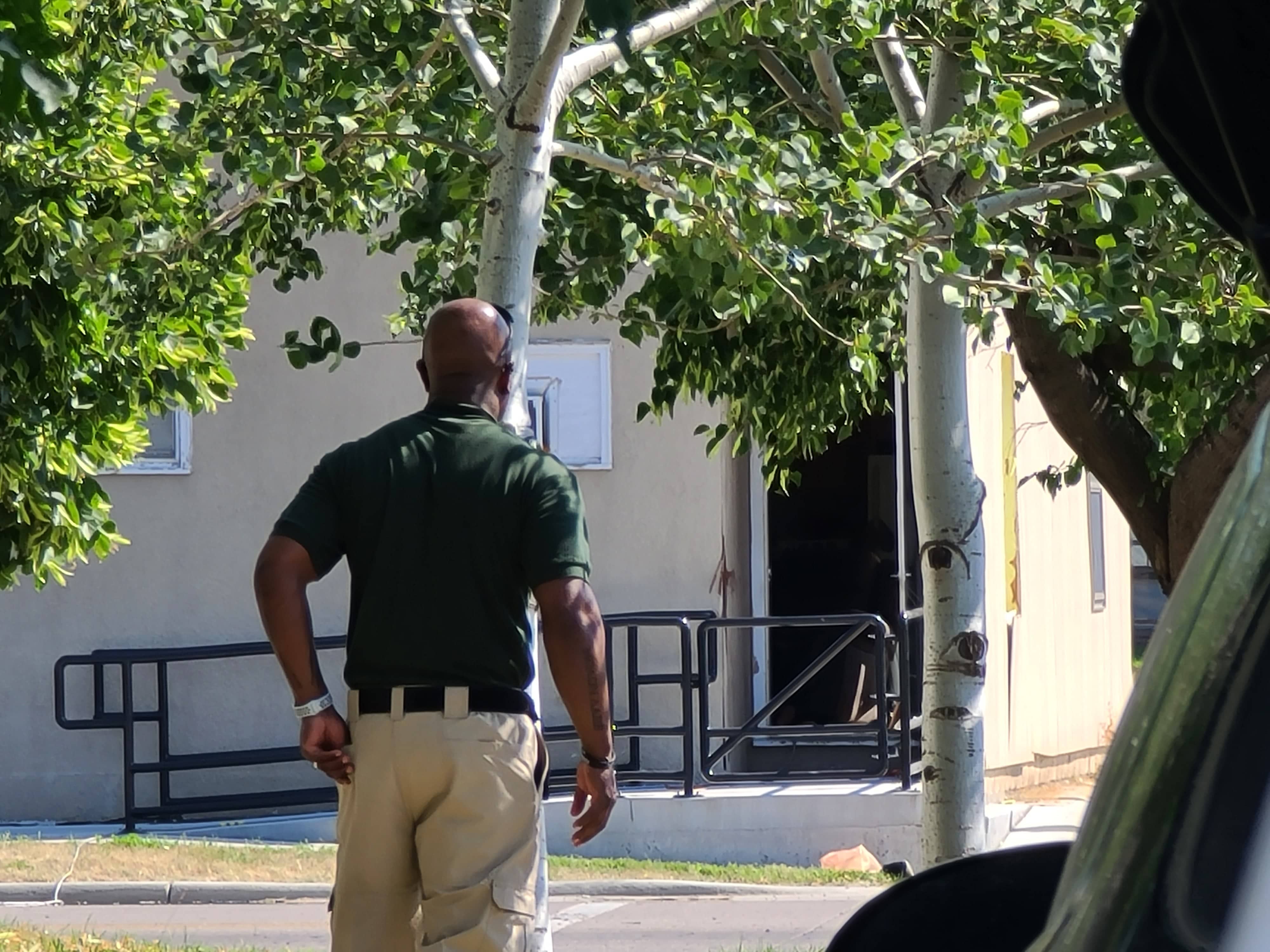 JAMESTOWN, N.D. (NewsDakota.com) – Officials took a man into custody Thursday afternoon after a standoff that lasted more than 5 hours.
Police were called to the scene Aug. 4 at around 10 AM to 119 5th St. NW in Jamestown.
Jamestown Police Chief Scott Edinger says officers attempted to make contact with the suspect before breaching the door and using a robot to deliver a phone so negotiators could speak with the man.
"Contact was made and broken several times over the hour's long stand-off," Edinger pointed out.
Edinger says after the first few hours, the suspect started to leave the building with a knife in hand.
After another hour or two, Chief Edinger says they dispensed CS gas, or pepper spray, and took the man into custody without further incident.
The man was placed inside an ambulance and transported from the scene. He's been identified as Kevin Gene Garnica, 41, with no confirmed address.
Garnica had made threats in recent weeks that he would injure or kill law enforcement and had warrants out of Pierce County, North Dakota. He was transported to the Jamestown Regional Medical Center for treatment of minor injuries.
Reports will be forwarded to Stutsman County State's Attorney for formal charges.
The Jamestown Police Department was assisted by the Stutsman County Sheriff's Office, North Dakota Highway Patrol, North Dakota Probation and Parole, James Valley Special Operations and Crisis Negotiations, North Dakota Department of Corrections, Jamestown Ambulance, Stutsman County Emergency Management, Jamestown Public Works, Jamestown Fire Department, and numerous individuals from the community who brought water and other services.
Below is video courtesy of Kris Kay-Dash and Warren Abrahamson with NewsDakota.com.
Jamestown Standoff 2022