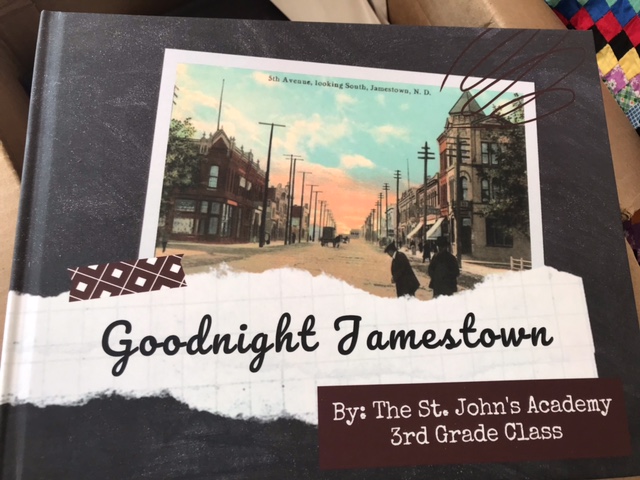 A new book has been published featuring artwork from Tamara Gapinski's 3rd Grade class
JAMESTOWN, N.D. (NewsDakota.com) – St. John's Academy teacher Tamara Gapinski's 3rd Grade classroom is now full of published illustrators after an extensive project has led to the publication of "Goodnight Jamestown."
Gapinski says the students were inspired after she read a book titled "Goodnight Houston" that centered on the community of Houston, TX.
From there, students started selecting different sites around Jamestown they could include in the book. She says they wanted to follow the example of other "Goodnight" bedtime books that feature numerous topics.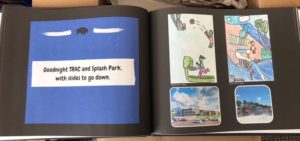 Using the base other books had established, the 3rd grade class got to work developing their very own story. The book itself highlights various attractions in Jamestown including the World's Largest Buffalo and different sites.
Gapinski says it took the class about a year to develop, illustrate, and design the book. She says they started using small groups, but turned it into one book to make it more cohesive. She says they had multiple opportunities to teach students the process of publishing a book along the way.
After an application process and permission from parents, the book is now published and in the Library of Congress archives. It's also available through Barnes & Noble and locally at the Dakota Store and Alfred Dickey Public Library in Jamestown.
But, will there be more books?
You can listen to a full interview with Tamara Gapinski below: