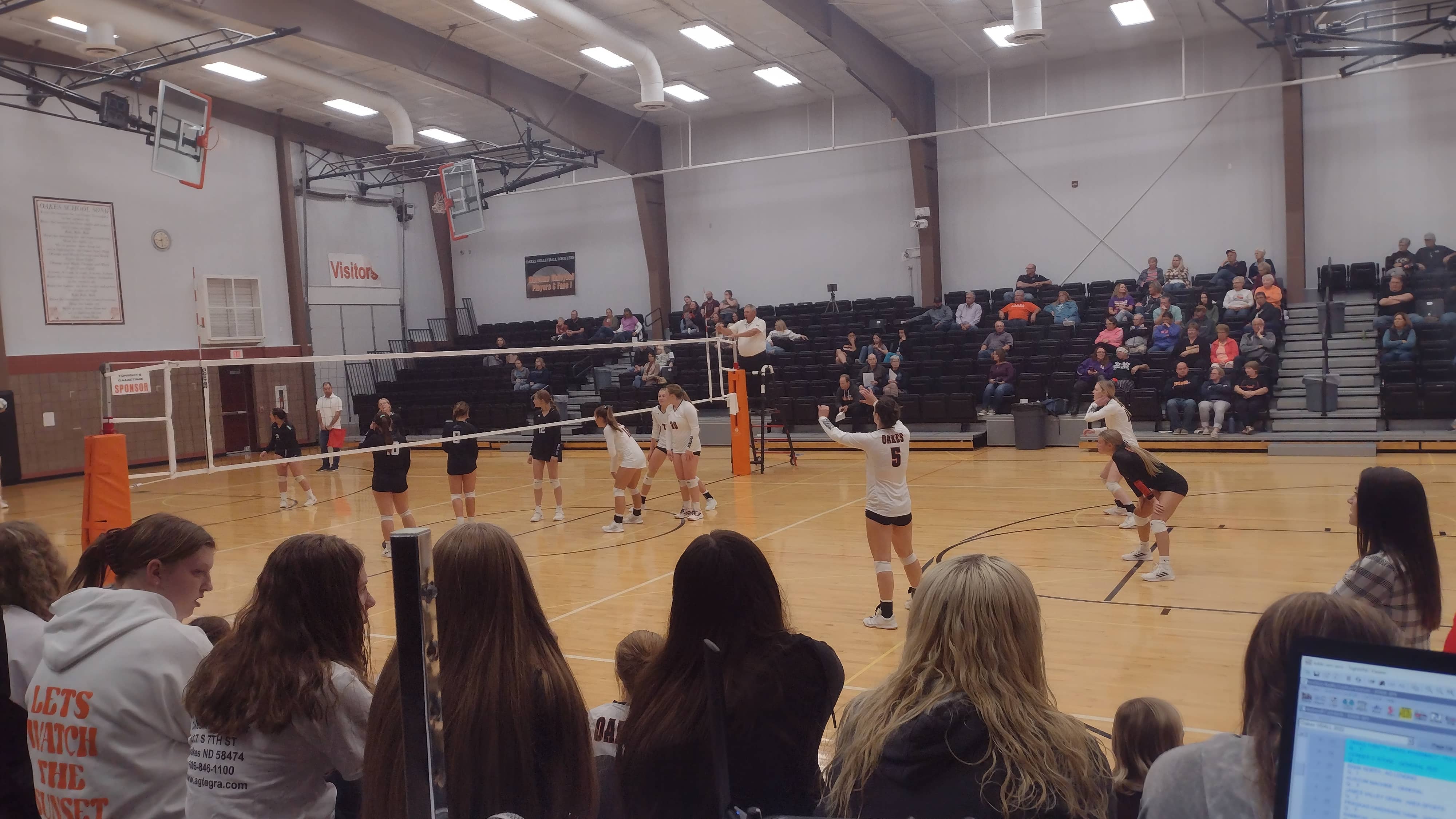 Oakes, ND (NewsDakota.com) – The #8 Oakes Tornadoes swept the South Border Mustangs in three straight sets on Thursday (25-19, 25-15, 25-12).
Set one was the closest set of the game with both teams only getting one or two point leads for most of the set. However Oakes was able to start to pull away towards the end of the set and would take the set 25-19.
The second set was all Tornadoes as they jumped out to a massive 16-3 lead to start the set. The Mustangs were able to mount up a bit of a comeback bringing the score to 19-13 however Oakes would shift gears in the end and finish the set 25-15.
The Tornadoes kept up the momentum in set three. The Mustangs were able to keep it close in the early goings of the set, however the Tornadoes were able to pull together a couple runs and pulled ahead by a score of 21-8. They would then trade points for the rest of the set before Kate Harris finished the match with an ace. The final score would be 25-12.
Ann Muggli was named the Bank North Player of the Game. She had 9 kills, 4 solo blocks, 3 assisted blocks, and 2 digs.
The Tornadoes will be back in action on Monday when they take on the Kindred Vikings at home at 7:00 pm. You can catch the action on 1220AM/100.3FM KDDR or on NewsDakota.com.