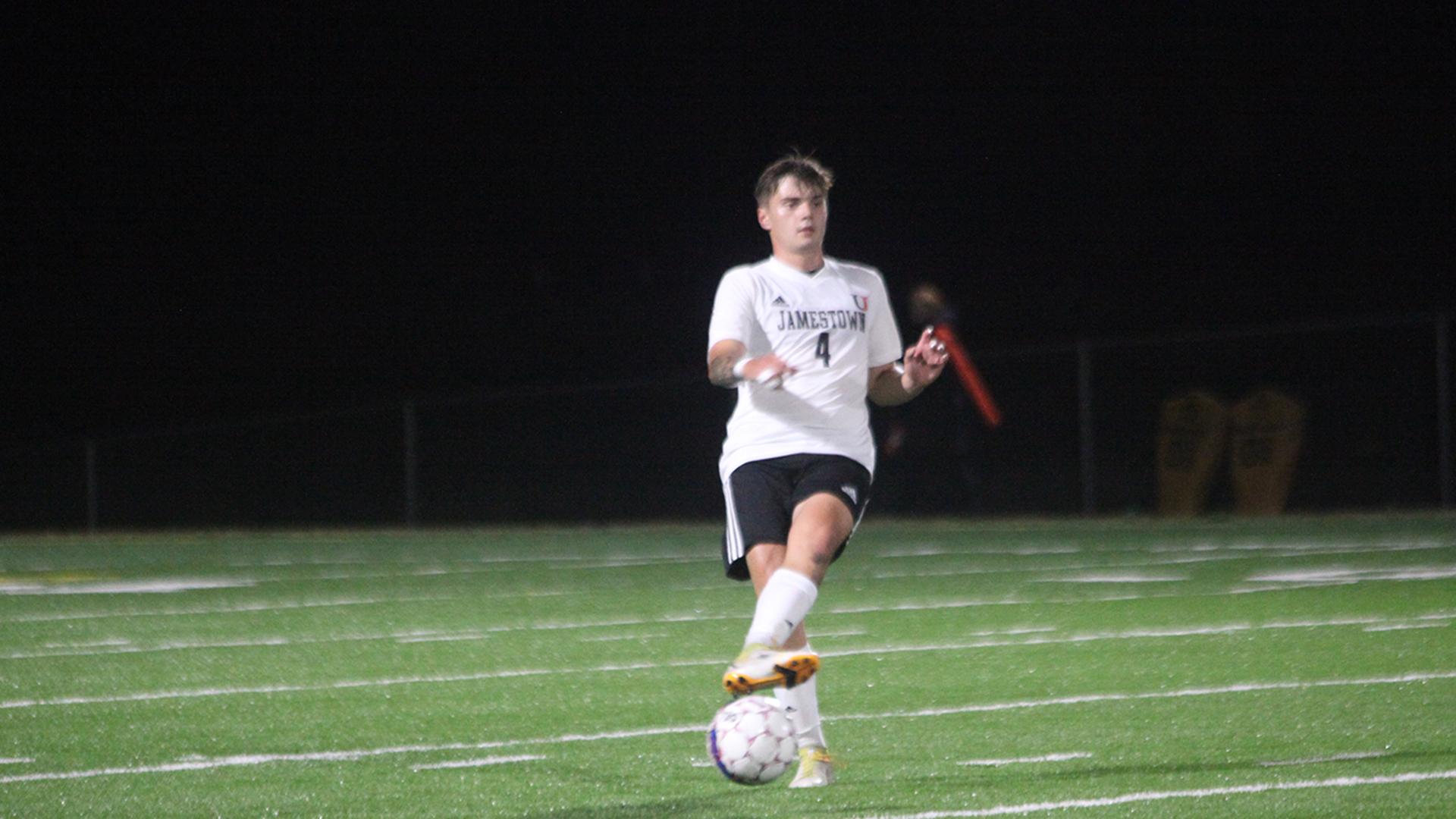 From Jimmie Athletics
HASTINGS, Neb. (jimmiepride.com) — The University of Jamestown men's soccer team remains in search for its first conference win of the season after losing 5-1 against Hastings College.
Jamestown falls to 2-6-1 overall and 0-2-1 in the GPAC while Hastings moves to 4-1 overall and 2-0 in the conference.
Goals in the 23rd and 33rd minutes put the Broncos up 2-0 at the break. Hastings outshot the Jimmies 7-0 in the first half, with five of the shots on target.
The Broncos wasted little time in making it a three-goal game, adding to their total in the 48th minute. Jamestown found themselves on the defensive for the majority of the final forty-five minutes as Hastings extended their lead to 4-0 with another score in the 74th.
Not content with four goals on the evening, the Broncos continued to attack and netted their final tally in the 88th minute.
Jon Torres (FR/Houston, Texas) kept the Jimmies from being shut out for the third straight match by converting a penalty kick with six seconds remaining.
Jamestown plays at Doane (Neb.) University on Saturday with match time set for 3:30 p.m.