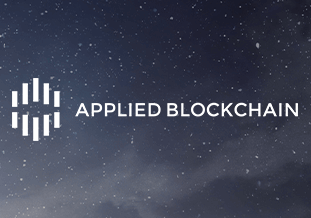 ELLENDALE, N.D. (NewsDakota.com) – Applied Blockchain, Inc. has broke ground on a 180-megawatt hosting facility in Ellendale and is expected to begin energizing early in the first half of 2023.
The $100 Million Ellendale facility officially marks the third next-generation datacenter for Applied Blockchain, with the construction of its 200MW facility in Garden City, Texas progressing ahead of schedule with several buildings already erected. The next-generation datacenter marks the second facility within the state, following the successful 100MW facility in Jamestown, North Dakota that opened earlier this year.
Applied Blockchain entered into a five-year Energy Service Agreement (ESA) with a utility partner in Dickey County servicing Ellendale, North Dakota on September 1, 2022. Available transmission capacity and excess wind generation, in addition to strong relationships with North Dakota communities, and contractors to assist with facility construction and operation, were key factors in choosing the location.
"The community of Ellendale and representatives of North Dakota have been amazing to work with as we bring this next facility to life," said Applied Blockchain Chairman and CEO Wes Cummins. "Having the new 180MW facility located close to significant wind power capacity will allow it to be powered with renewable energy to further propel future high performance computing solutions for global enterprises and applications. The entire capacity of this facility is already under contract, demonstrating the significant demand we continue to have for our hosting services."
In conjunction with the execution of the ESA and groundbreaking, Applied Blockchain and Marathon Digital Holdings mutually executed the option for an additional 70MW of hosting at the Ellendale location. This brings contracted capacity with Marathon to 276MW and total contracted hosting for the Company to nearly 500MW.
Applied Blockchain, Inc. designs, develops, and operates next-generation datacenters across North America to provide low-cost digital infrastructure solutions to the rapidly growing high performance computing (HPC) industry. The Company has partnered with the most recognized names in the industry to develop, deploy, and scale its business.