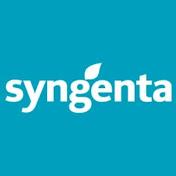 (NDAgConnection.com) – Syngenta Group announced strong financial results for the third quarter and first nine months of 2022. Third quarter Group sales increased 20 percent to $7.9 billion, up $1.4 billion year-on-year. Third-quarter EBITDA for 2022 increased 24 percent to $1.0 billion, driven by higher sales of innovative products and services, increased productivity and prices offsetting higher costs.
Group sales for the first nine months of 2022 were $25.9 billion, up $4.9 billion, 24 percent year-on-year. EBITDA for the first nine months of the year was $4.6 billion, 30 percent higher year-on-year.
Syngenta Group's strong performance continued in the third quarter despite an increasingly challenging macroeconomic environment, including continued strengthening of the US dollar. All business units saw good momentum, benefitting from solid demand for the Group's diverse products and services which help advance regenerative agriculture, enabling farmers to grow crops sustainably while enhancing yields.
Sales growth was attributable to a significant increase in sales across all business units, driven by robust grain prices, attractive farm economics and inventory builds across the value chain. Necessary price increases were implemented to help mitigate higher costs.