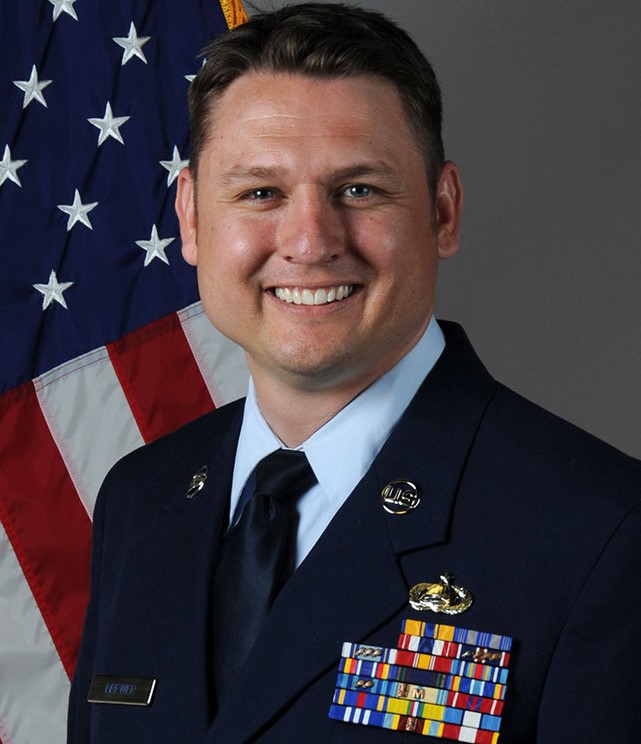 Lt. Christopher Brewer
FARGO, N.D. (NDNG) – Maj. Gen. Al Dohrmann, North Dakota adjutant general, issued this statement regarding the death of a North Dakota National Guard Airman, 2nd Lt. Christopher Brewer. 
"On behalf of the Airmen and Soldiers of the North Dakota National Guard, we offer our sincerest condolences to the family, friends and co-workers of 2nd Lt. Christopher Brewer", said Dohrmann. "A true patriot, Christopher was the epitome of a citizen-Airmen, serving his nation in uniform and his community as a teacher." 
According to the North Dakota Highway Patrol statement, Brewer was killed on Jan. 22 in a two-vehicle accident on Highway 52 north of Velva, North Dakota. 
"Our Hooligan family deeply mourns the loss of Christopher Brewer," said Col. Mitch Johnson, 119th Wing commander. "Our thoughts and prayers are with him as we provide full support to his family, friends and fellow Airmen. His loss is deeply felt within the North Dakota Air National Guard." 
A resident of Velva, Brewer, 41, enlisted in the North Dakota Air National Guard in 2005 and served as an avionics technician with the 119th Maintenance Squadron, a personnel specialist with the 119th Force Support Squadron and the 219th Security Forces Squadron, and a first sergeant with the 119th Medical Group. He was commissioned as a second lieutenant in 2022 and served with the 219th Security Forces Squadron, Minot Air Force Base. 
He earned a Bachelor of Science Degree in Education from Minot State University in 2019 and an Associate of Applied Science Degree in Human Resource Management from the Community College of the Air Force in 2017. 
In his full-time civilian occupation, Brewer was a teacher at Bishop Ryan Catholic School in Minot. 
Funeral arrangements are being handled by Thompson-Larson Funeral Home of Minot.